Okay my friends I decided that I was going to start a section in my blog that gave tutorials and step-by-steps of cooking and crafts that I do. For those of you who do read any of my future posts thank you in advance and i hope that you enjoy whatever you chose to try out! And if none of it is for you then thanks for giving it a once-over! My first post is the recipe to my Mom's famous homemade lasagna. It was a rare treat in our house because it took so many expensive ingredients to make which didn't make it a good candidate for a weekly meal. But since our feasting on this delicious meal wasn't often, it made us enjoy and savor the taste more! Hope you enjoy!



2 lbs of hamburger meat




two small cans tomato paste




one can of diced tomatoes (optional)




parsley flakes




minced garlic




One bag of shredded mozzarella cheese




One tub (you choose the size according to your liking) of cottage cheese



One jar of flaked Parmesan (you find it in the taco seasoning aisle at

walmart

)



two eggs




lasagna noodles (you will need 6 total)



First you will brown your hamburger meat in a skillet and drain.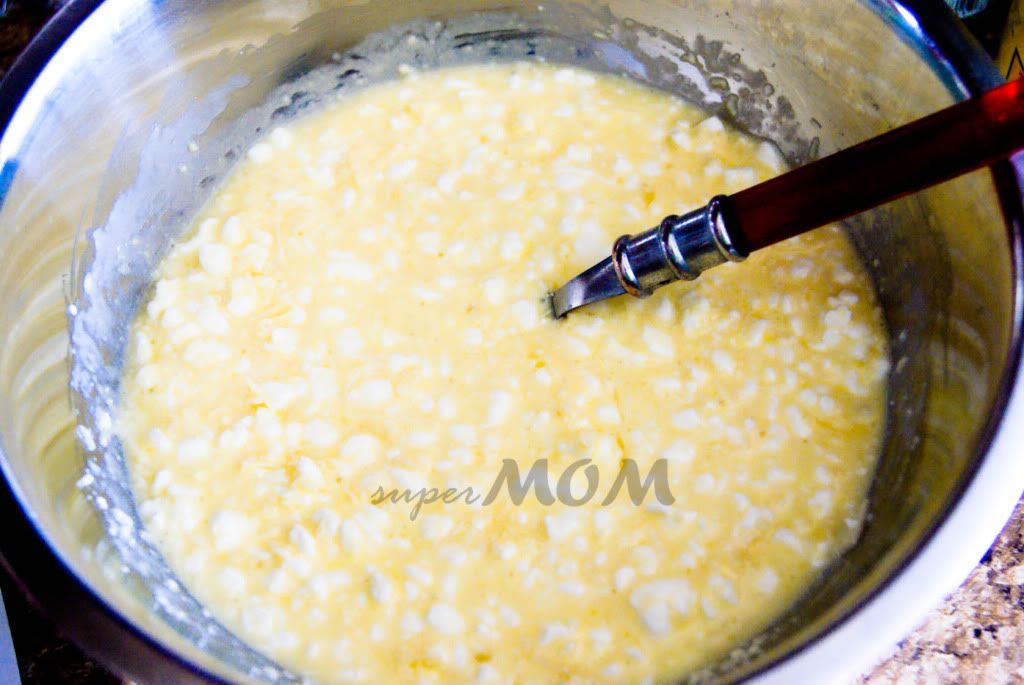 Mix together two eggs and the cottage cheese in a separate bowl; set aside.
While your meat is cooking boil about 6 cups of water in a spaghetti pot and add your noodles.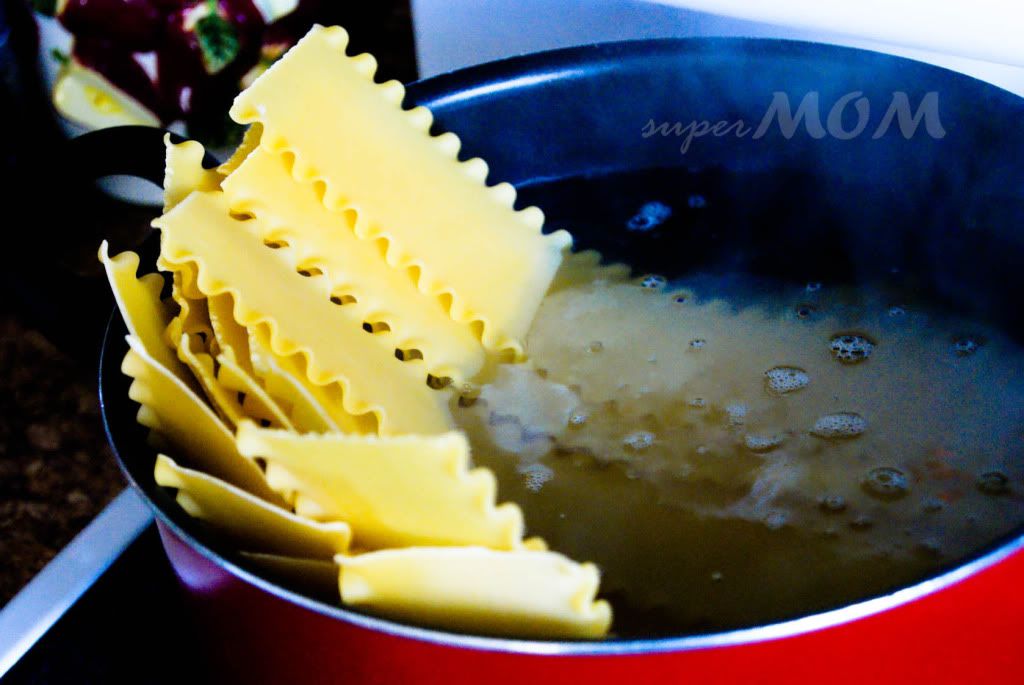 After you've browned and drained your hamburger meat you add the seasoning and tomato products and heat through. Like this:

When your noodles are tender you will remove one at a time and line the bottom of your baking pan (I use a 13 x 9) with three of them, like this:

Then you will add half of the cottage cheese/egg mixture you made earlier on top of the noodles like so: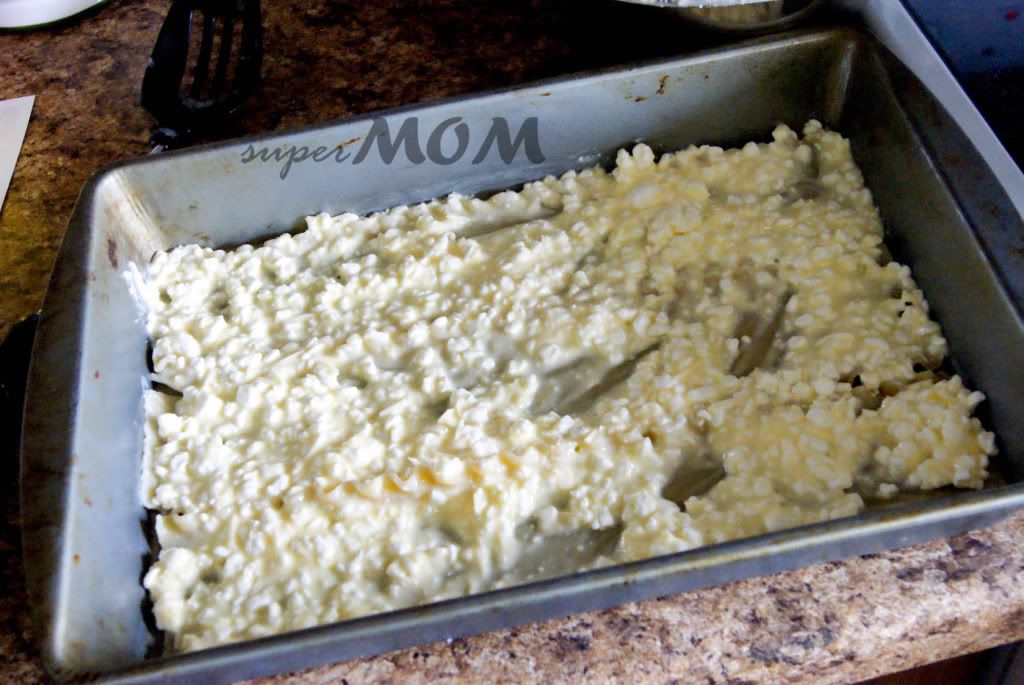 Then half of the meat/seasoning/tomato mixture: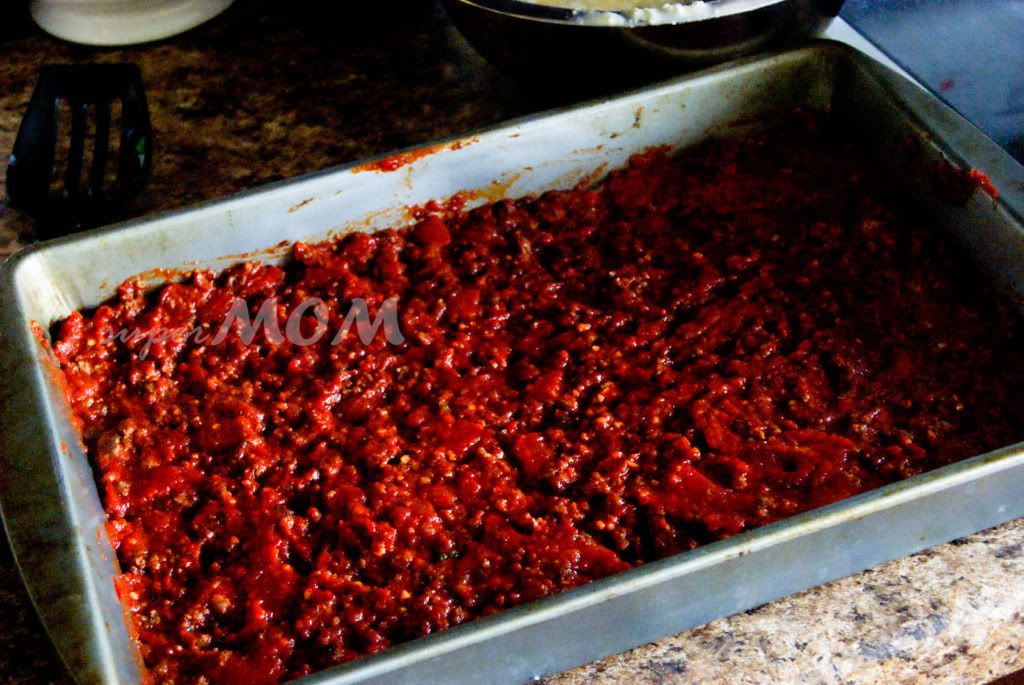 Half the bag of shredded mozzarella cheese:

Then repeat those three layers again: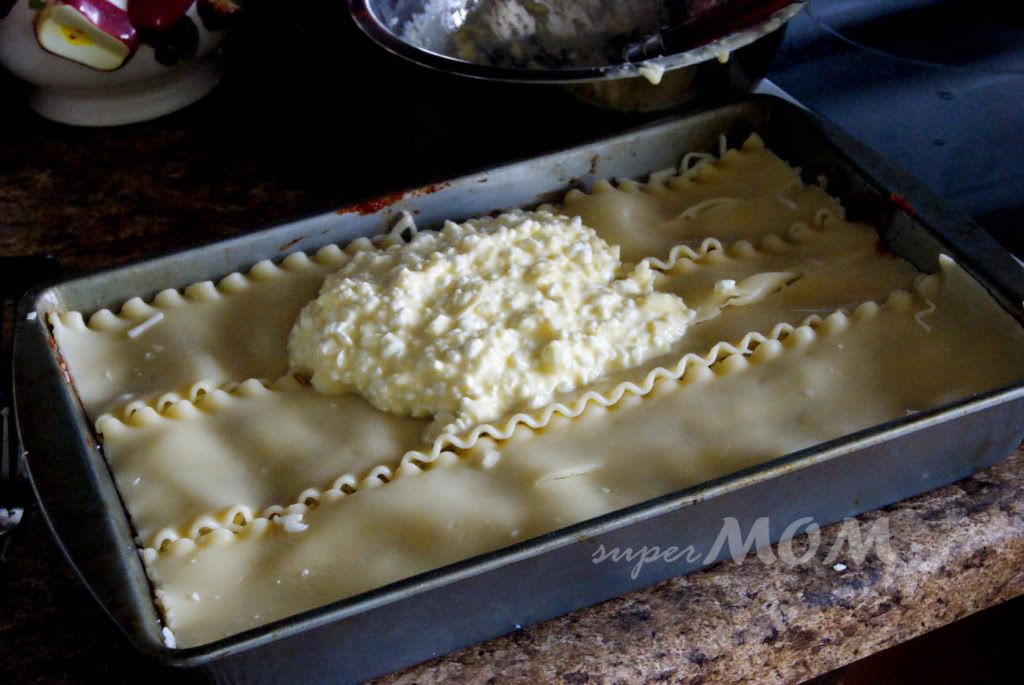 Next you put it in the oven on 350 degrees and 35-45 minutes later you have a yummy cheesy feast!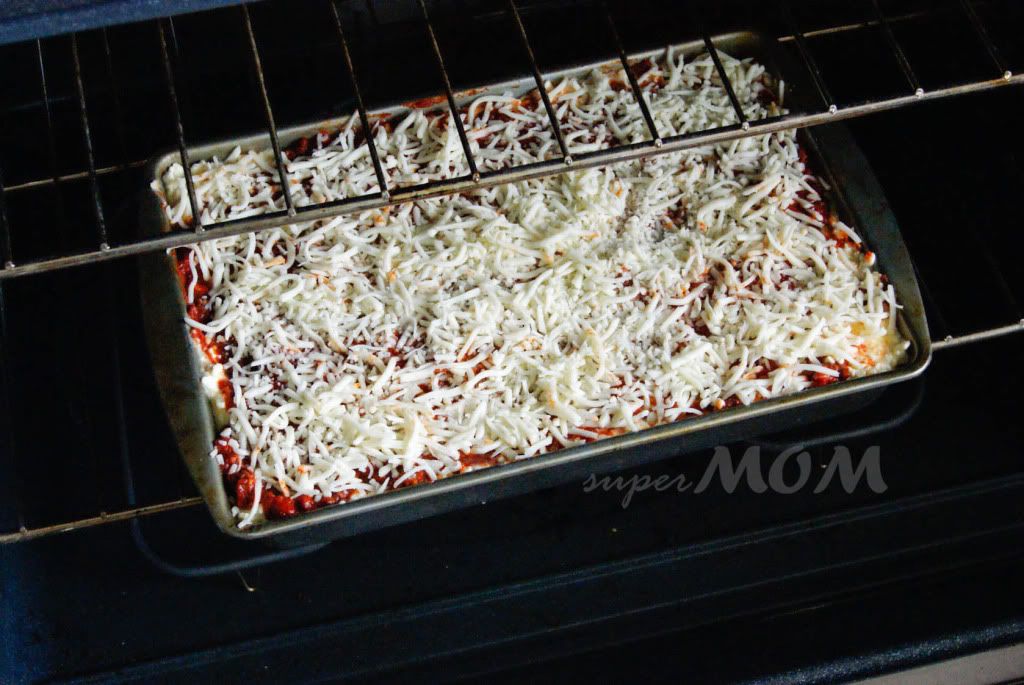 To make a yummy "compliment" to the lasagna you can also make your own cheesy garlic bread!



Bread (you determine the number of slices)




Spreadable butter




Garlic Salt




Minced Garlic




Your choice of shredded cheese



Prepare you bread and put a layer of butter on the front AND back of each slice.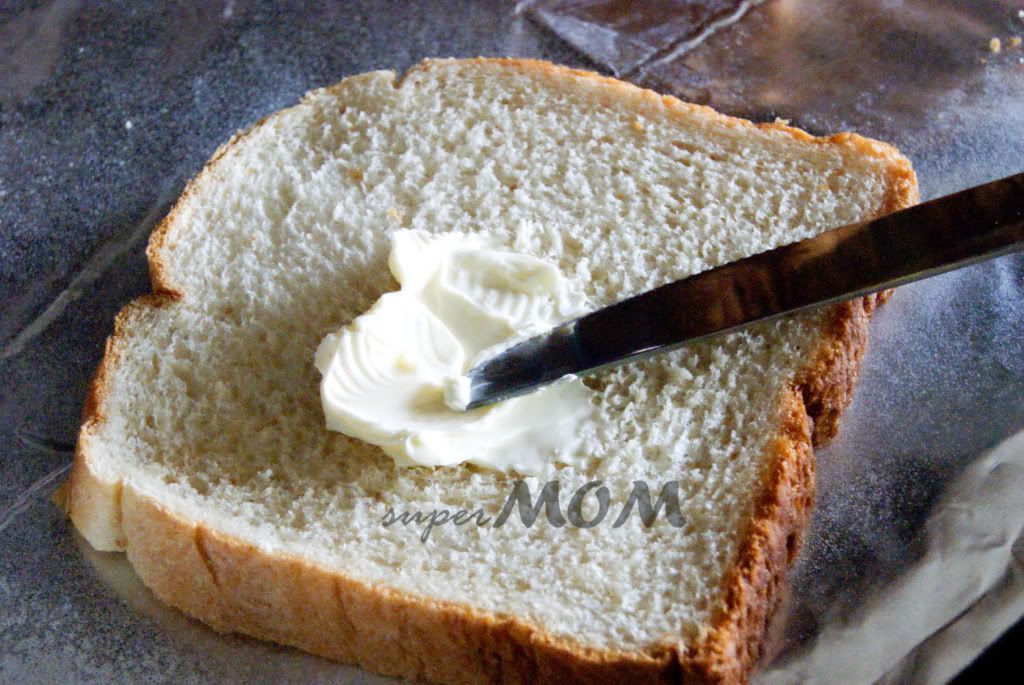 Next you grab your garlic seasonings and using your own judgment and preferences add the salt to the front and back and the minced garlic to only the top side.
Finally you add your shredded cheese as a topping and pop it in the oven with your lasagna when it gets to about the last 5-7 minutes of the timing...cook until you have a nice, crisp, toast-like feel to your bread. ENJOY!