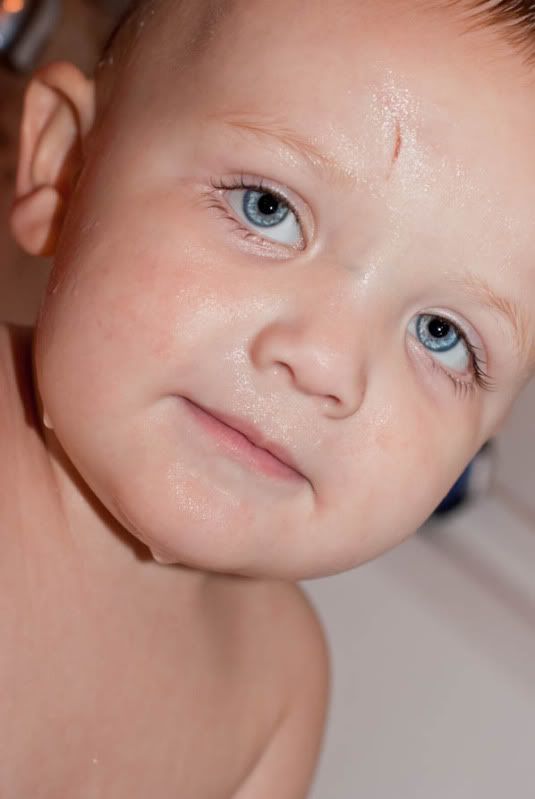 So I shot these photos last night while my son was in the tub (obviously) because I LOVE tub/water shots. Period.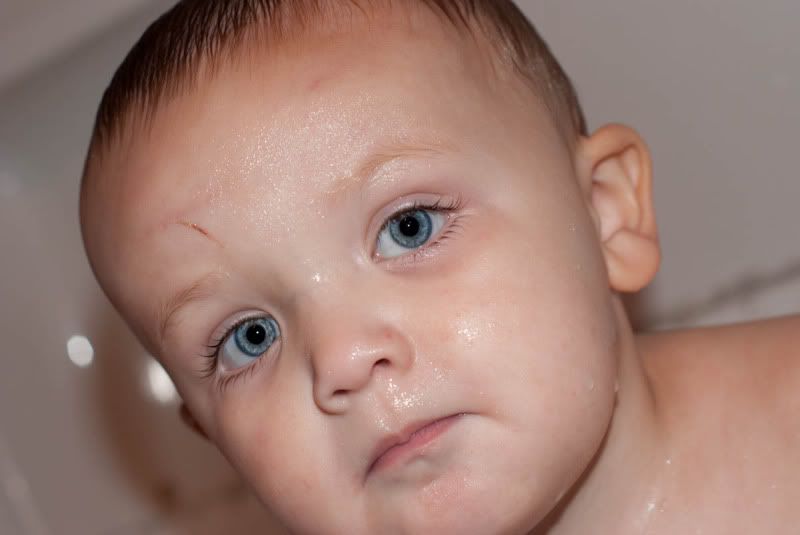 Isn't those baby blues adorable...that's what is gonna make him the "ladies man". ;)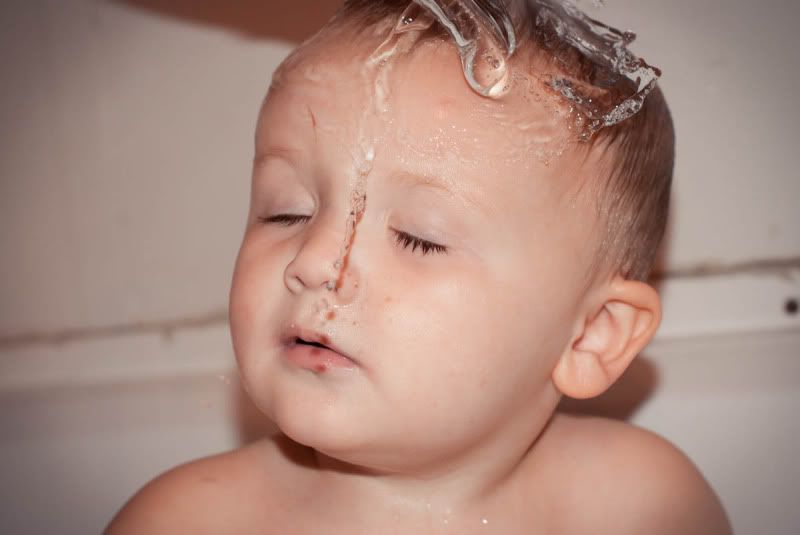 And of course I love the water shots, where the water is pouring on his head and you capture it and it looks..awesome!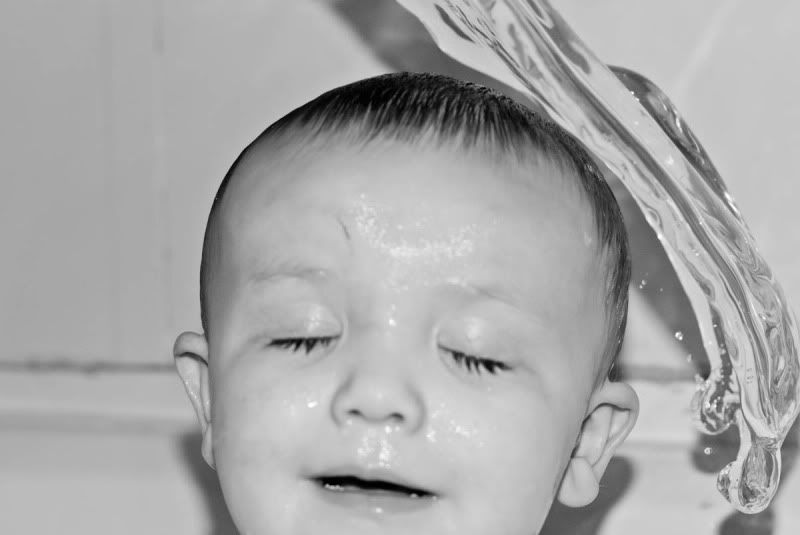 Love how the focus is on the water here!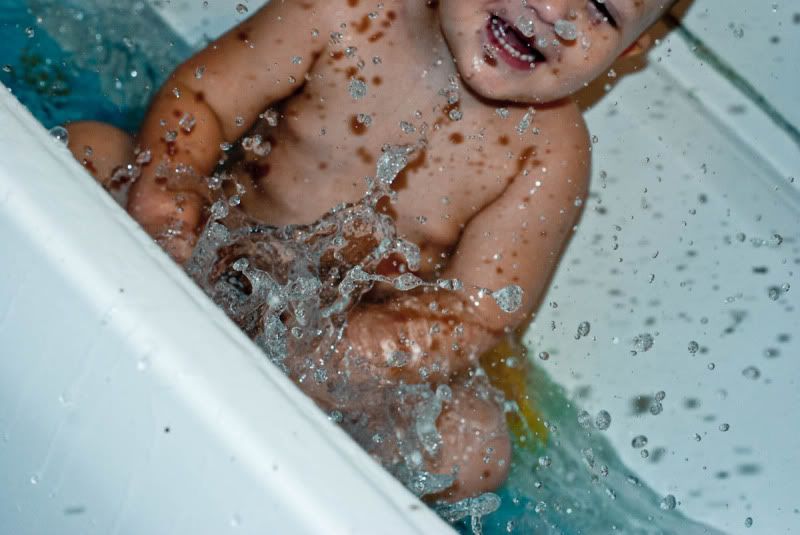 This shot is a favorite..I love them all but I love the processing I did on this photo and the water droplets as he was splish splashing!


And I love this one too, I can't decide. This one screams LOOK AT THE WATER STREAMS! doesn't it?! I think it's just pretty.


He was saying "SHHHH!" hehehe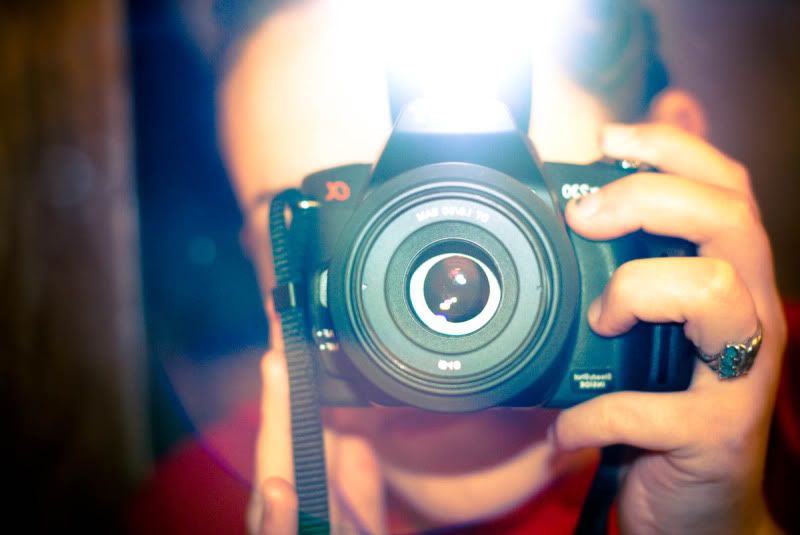 And lastly,,,me and my mirror with the flash on=a great 'flash flare' and cool editing effects that made me fall in love with this picture!
Any-hey! These were the continuation of the black and white photo I posted yesterday asking if anyone knew what I did different...the answer is...shot my first photos in RAW. I loved the after results, the difference isn't really obvious but to me I could see some things that I liked about it. But I'll be fooling with it more often when time permits and when I wanna edit literally SOOC.