I apologize for the craziness of my blog! I usually have it streamlined but I wanted a PhotoShare Template so I could make my photos bigger, the 3 coloumn I had was doing no justice to my pretty pics! :-) But in doing so I lost all my fonts, signature, heading...etc. So when time allows I will try and make it as coordinating as I can, bear with me friends!! :-D I have a busy day ahead of me today!!!
This is my day 5 (yesterday) of 365..and I also apologize for that (being one day behind in posting!) but I promise I am taking a photo per day! :D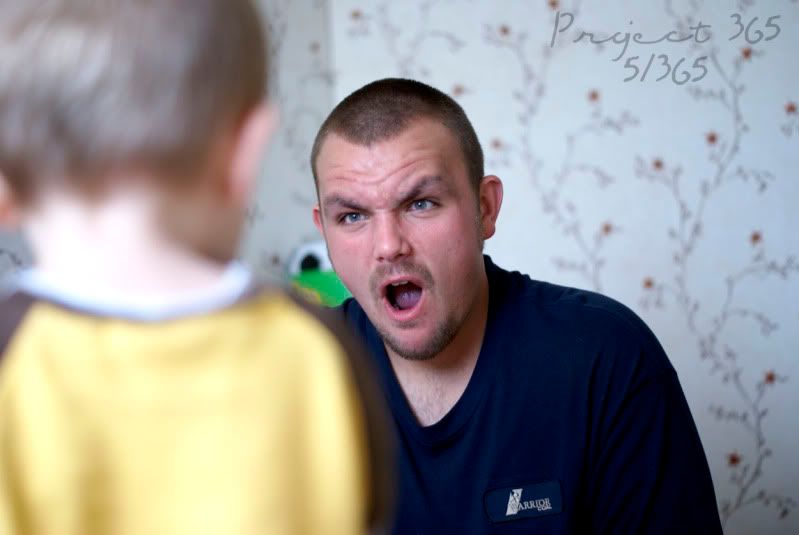 The story behind this is quality family time. Jon and I were in dillon's massively full toy room playing trucks, throwing balls and having tickle fests. This photo was snapped as soon as jon "finished off" one of Dillon's toys that had broken already...it was an OLD plastic truck that kept chipping off small pieces of plastic that we did NOT obviously want Dillon to play with so that he wouldn't put any in his mouth or what not. And so Daddy played "Hulk" as he "DESTROYED" it...Dillon laughed his head off!