My husband is a Coal Miner.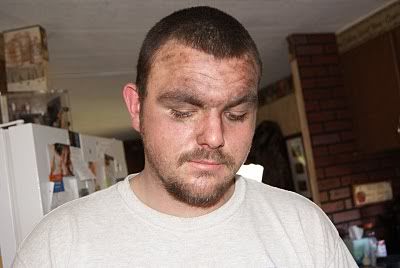 This is a photo I took of him one day he had to come home from work un-showered because (I) forgot to pack his towel and washcloth for work (Bad Me!)


Anyways, see how dirty his WORK makes him? And I'm sure it was worse than this on first emergence from the underground shaft because dust usually falls off with movement..he works very hard to provide for our family and I'm proud of him.


But when he's home he's all play! Dillon loves to be outside with his Daddy!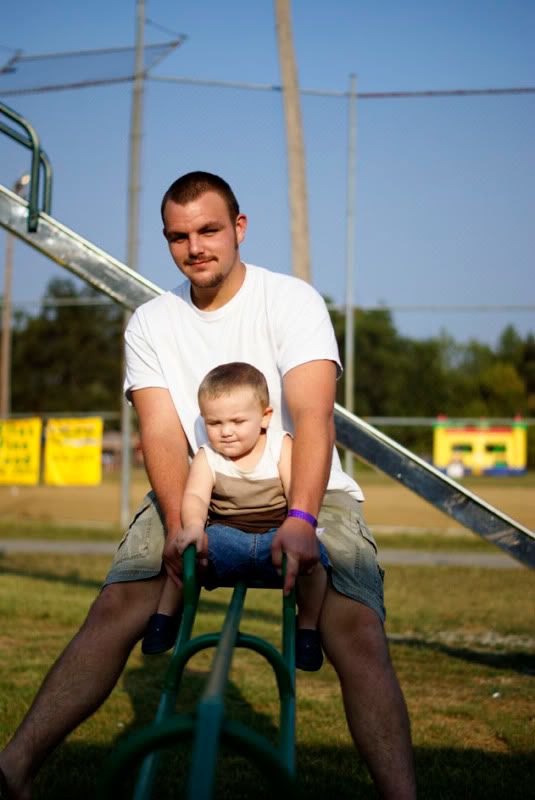 And he is a great Father too.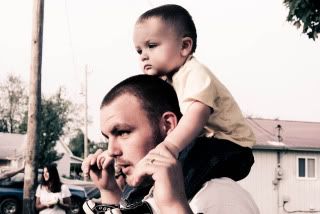 I am so very proud of these two! This is my work and play representation for the week!