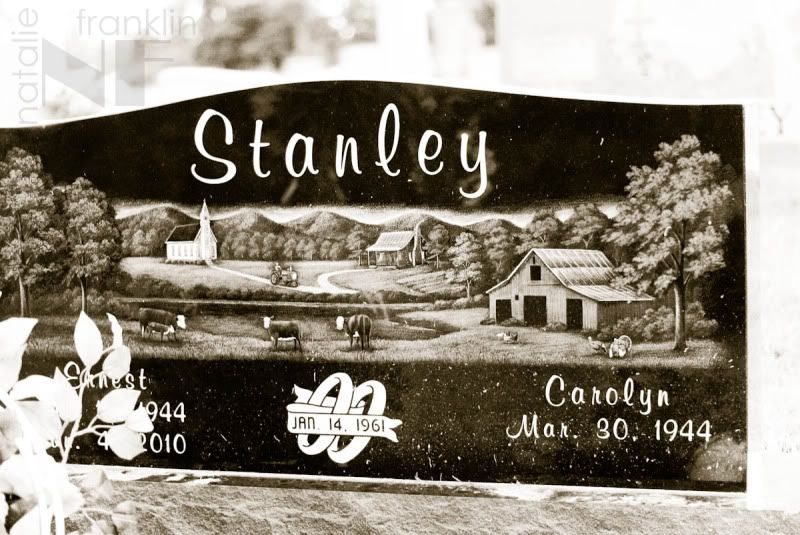 I know what you're thinking..why is she photographing tombstones in a cemetary? Well for one I don't get creeped out by cemeteries easily..unless it's dark..then it's spookier..but also I don't find photographing tombstones of your family members as 'weird' at all. Some stones are absolutely striking. This one in particular belongs to my Great Uncle, he was a good man who loved International Harvesters and therefore had on put on his rock. Wow..very 'him'.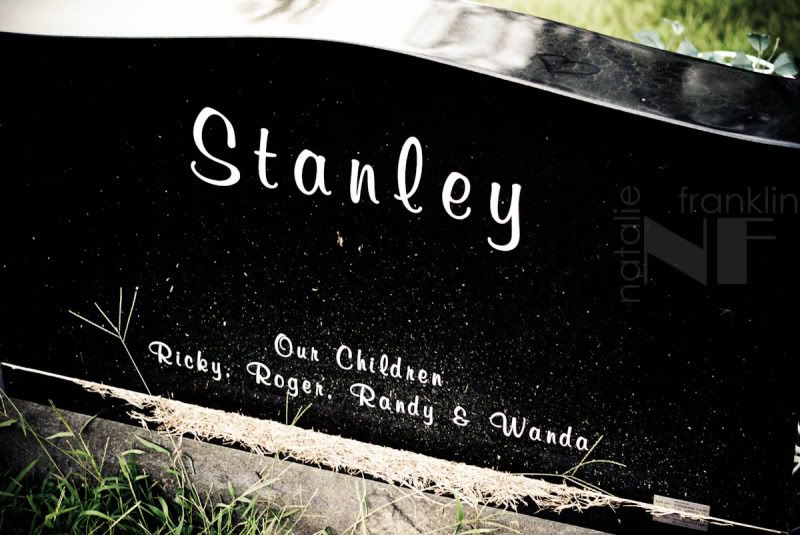 This is the back...he is dearly missed (R.I.P) but I know he's in a better place.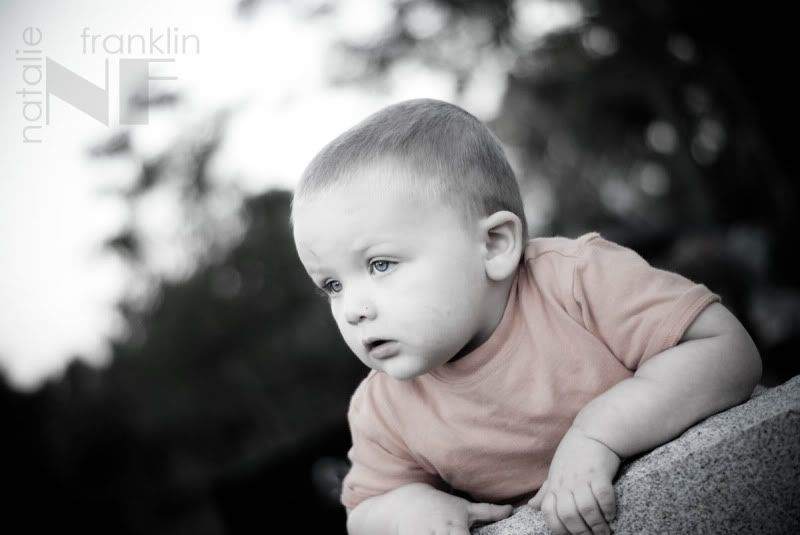 Dillon wondering where we were and what all these things were.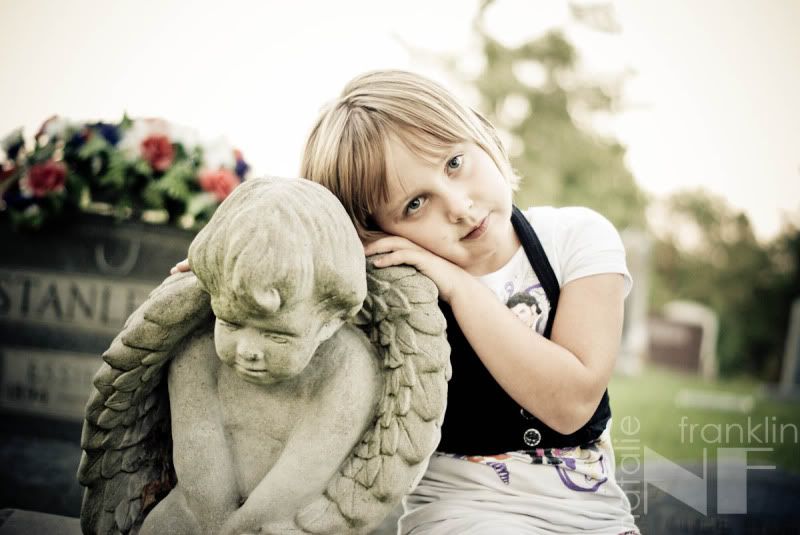 Thought this was an appropriate picture, this little concrete angel sits on a concrete bench..and my little sister say by it and leaned over on it, so I snapped a quick one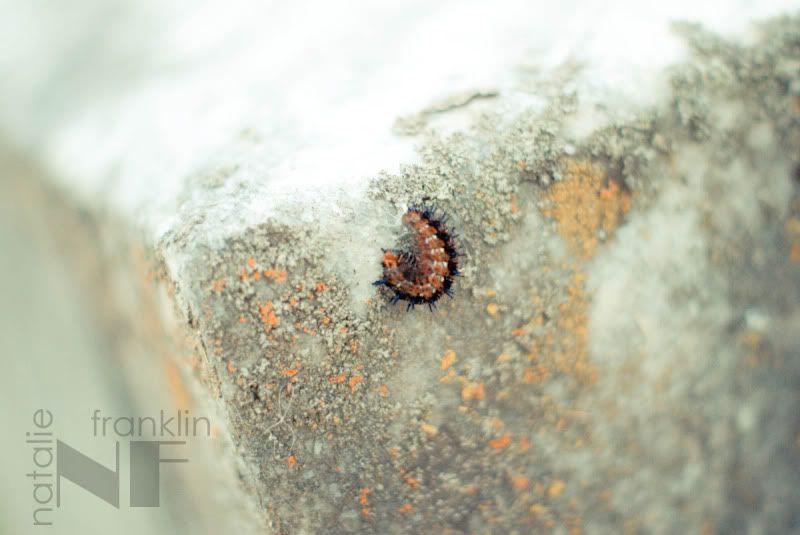 Lastly, we found a caterpillar hanging out..so I got a quick one of him too. This was my first visit to the cemetary in a while, glad I went.
;Hosted by Cecily and Lolli