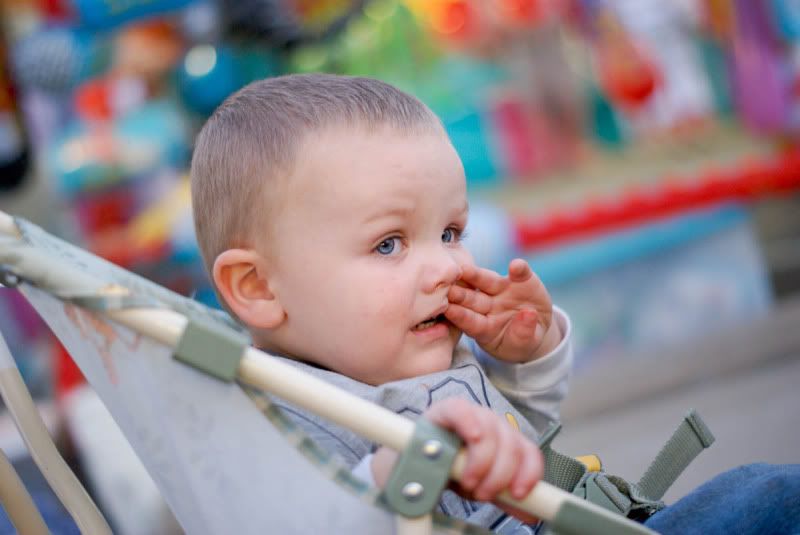 Can you imagine what this led to?....(If you thought 'finger up the nose' you were right haha)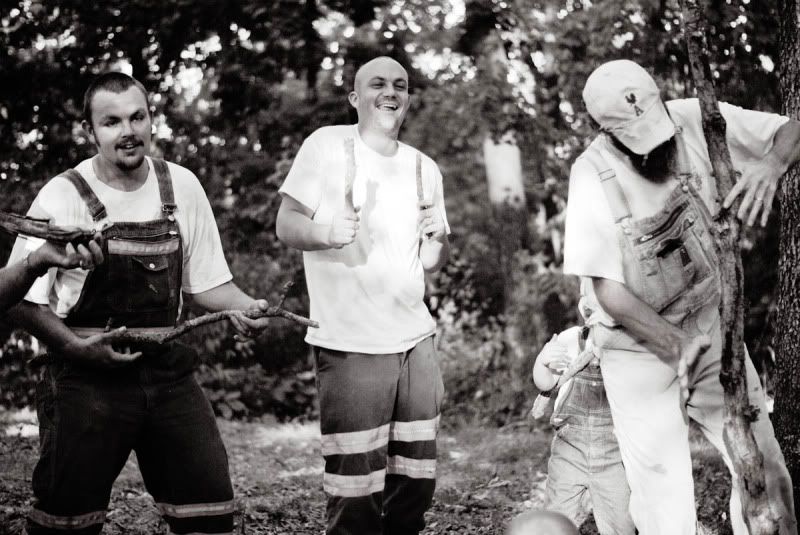 The 'usually' "Serious" guys cutting loose and forming an "air band" lol or a stick band should I say.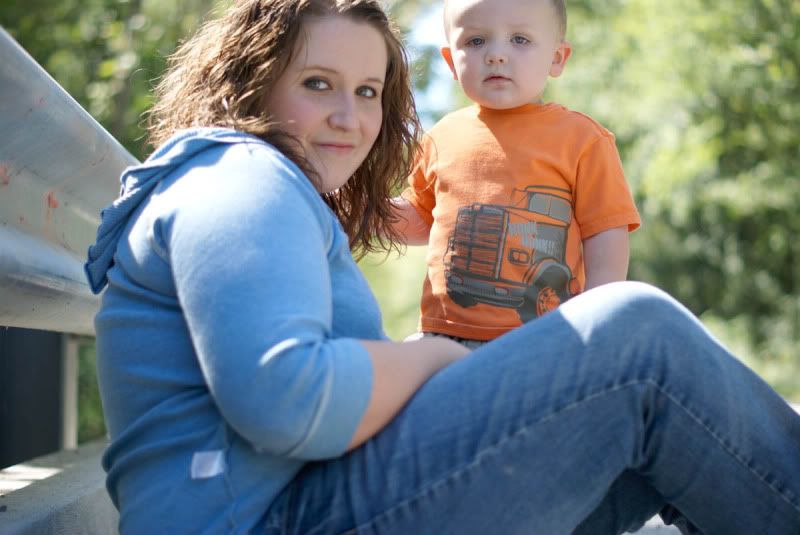 And we can't forget this shot where I had my shirt on inside out for hours and didn't know till I started editing pics lol.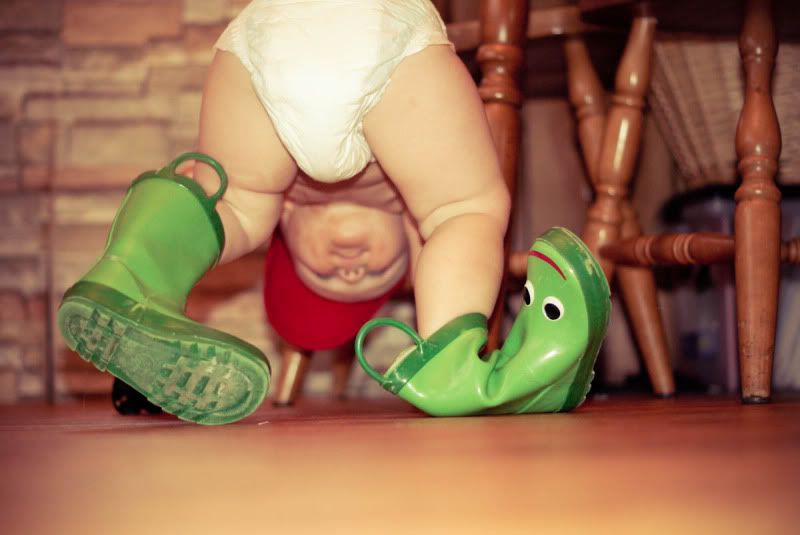 And lastly my son in his attempt to get up in the way-too-big rain boots he insists on wearing 24/7 while indoors.