Okay so I told you that I had my first 'event' shoot since starting my biz..well here are a select few from the 'big day.' Like I mentioned before it was held at a local Pumpkin Patch and besides the heat being a little intense for what should be 'fall' weather (it was like 95 degress!) it was still a fun day. The little man in center of attention (little Jett) was just adorable.. it was a costume party and he was a cowboy, you can't tell it in the photos because he came out of the bandana and other extras he was wearing.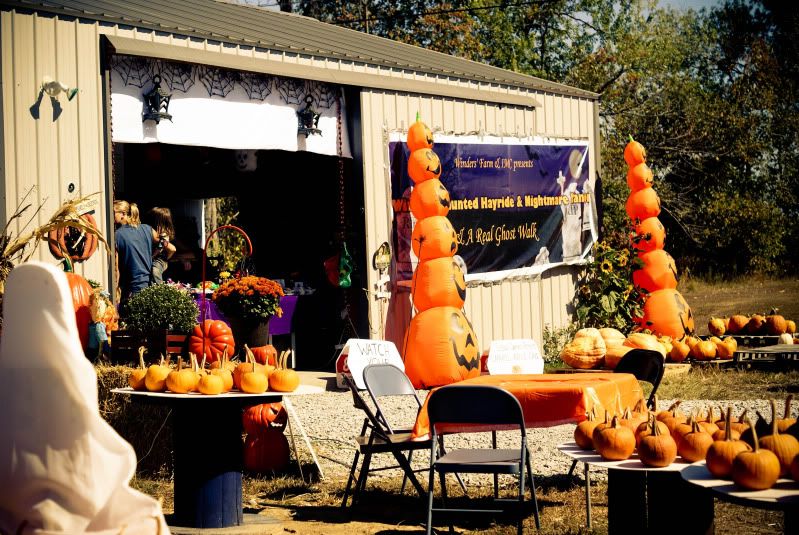 This was the surroundings and this place is very fun. They had several bouncy houses and play things for kids..corn maze and miniature horses and goats and a hayride. It was a very fun and tiring day!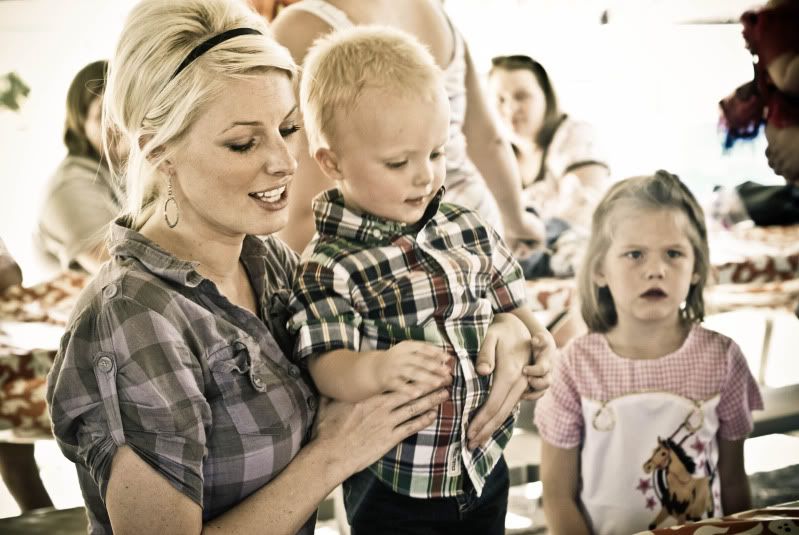 This is the proud Momma and her boy during the singing of the birthday song!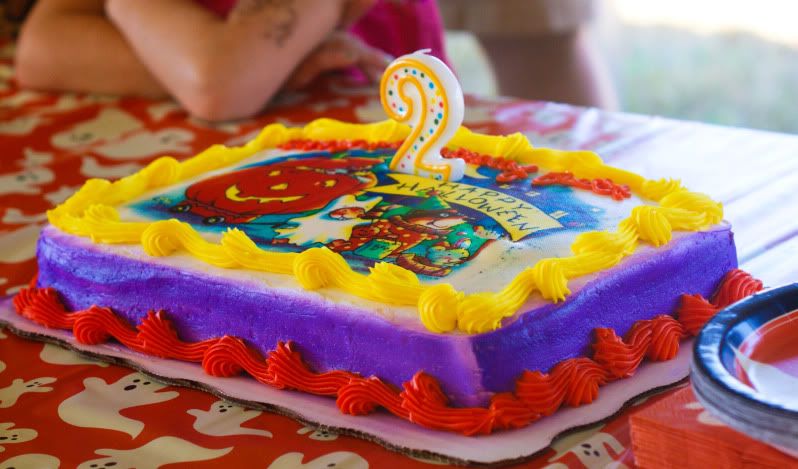 His little Halloween themed cake!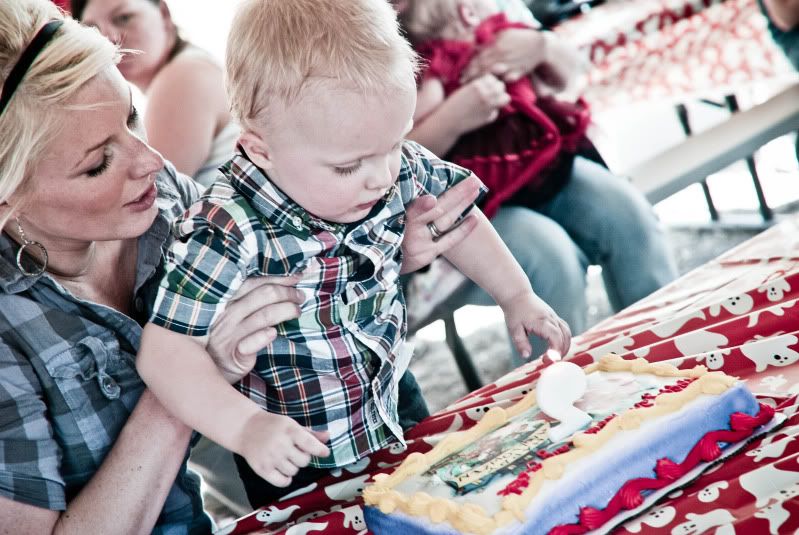 Gettin ready to blow out the candles..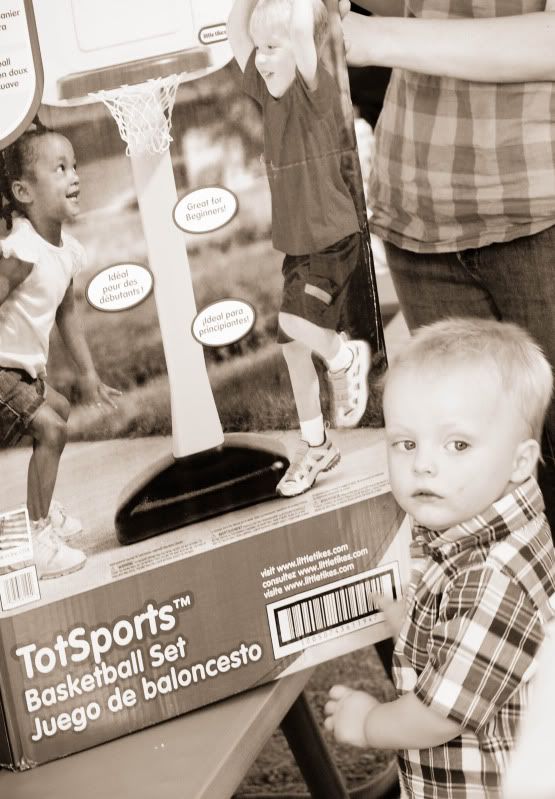 And lastly PRESENTS..this was only one of many! He is a great little boy who had a great day and got all kinds of goodies~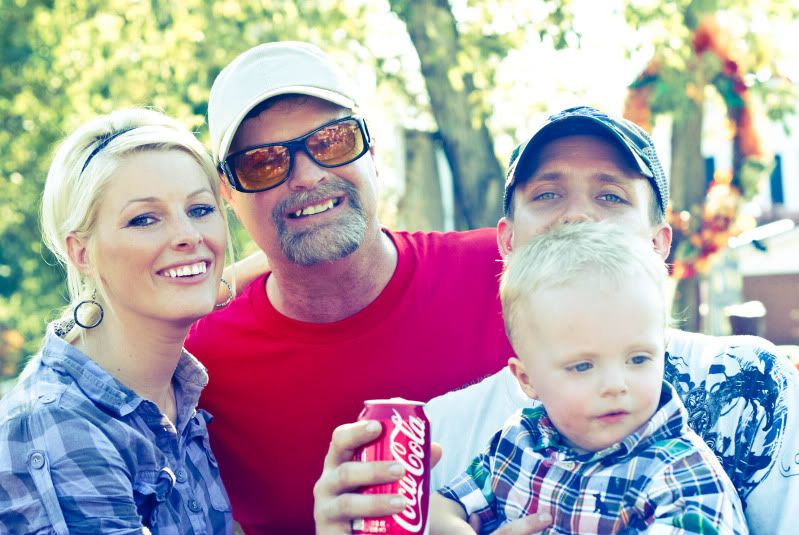 The whole family...the Dad was hidden behind Jett (lol) because you know how men are NOT wanting their pictures done. We had loaded up on the wagon for the hayride and were awaiting the driver. But in the photo is Jett's Mom, her father, Jett and his Dad!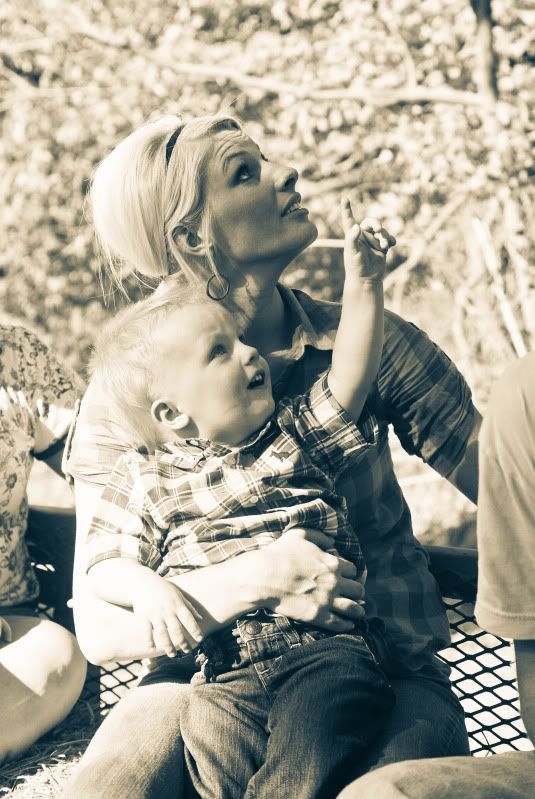 And I just thought this was too sweet. We were en route on the hayride and had passed one of the 'skeery monsters' that were hanging along the course of the ride and Jett pointed sayin "Mon-ser! Skeered!" .. kids..they're too cute right?!