Yet another great week for the Shoot -N- Tell entries! I love seeing you all enter each week! REALLY I DO! No need to thank me for hosting, you guys provide all the eye candy ;-) This week was so fun and all the entries were amazing! You are all truly talented and if I've said it before I'm saying it again! Okay, okay, I'll get right to announcing the winners of this week's Shoot -N- Tell challenge: "Circular".
1st Place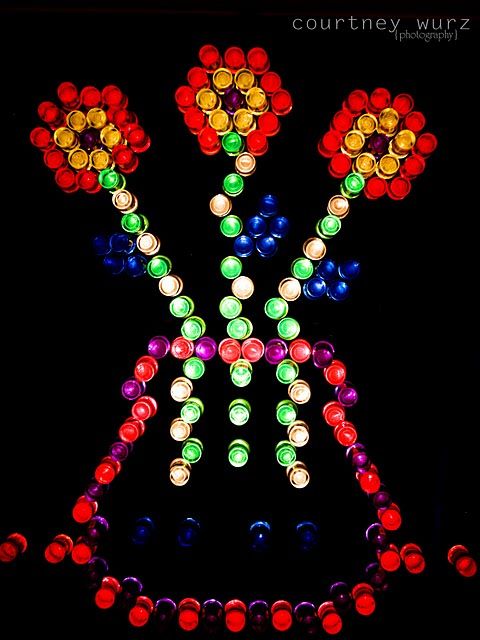 Courtney from The Story of Us blog. I loved the story behind this. Her little one made this 'bouquet' of flowers for her one morning and I was like "AWWW" immediately. How sweet of little Austin! Congrats Courtney!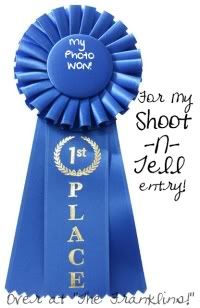 2nd Place

Michelle from Photography by Michelle blog. Immediately loved the processing and perspective of this photo. Plus the little one is pretty adventurous.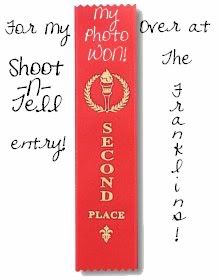 3rd Place

Reina from Photo Mama blog. Bubbles, how cute and the single bubble and the cute little guy in this shot made it a GREAT one!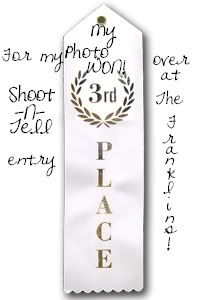 Now onto my favs of the week! If I could post all you guy's pics here I would but that would take the fun out of a 'challenge' now wouldn't it?! (LOL) So here are my fav picks from the week...



Hannah from Clicked and Captured blog. Very nice focus on the two front oranges and the bowl with the others in the background made the photo complete!



Captivus Living...This shot is another 'magazine' shot. I love the lighting and the warmth and the motion she captured in this photo!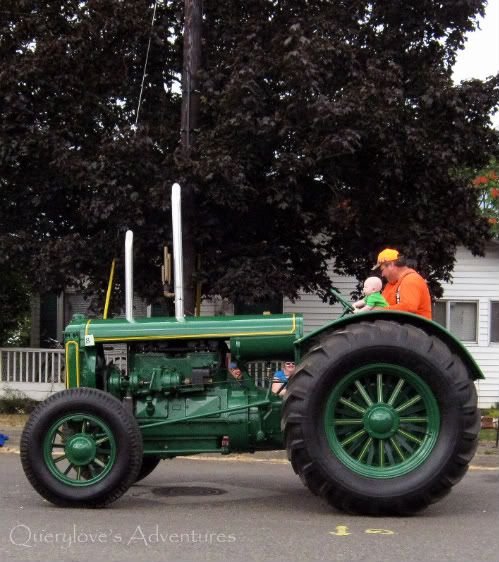 Amanda from Querylove's Photography Adventures blog! This was another favorite story...she was doing a 'fast walk' to get a photo of her little one riding in a parade with his Grandpa on his tractor. Precious Memories!