Okay okay, this wasn't done recently, actually was done in the summer of 2010. BUT I did it using the selection tool in photoshop elements 7! And I love it so much I wanted to share THIS ONE. So let's get started with the original(s):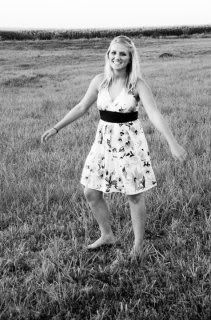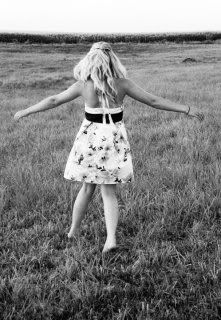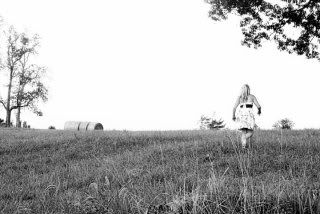 Okay these are the four images I worked with to get to my final image (which I will share in a moment). The photos are of my younger cousin, Jessica. She was between 10th and 11th grade during this summer (I think, it may have been 9th and 10th?) I get confused because she looks a lot more 'grown up' than she is. Anyways I took these four photos in a field out by our home and did a B&W edit with a preset in Lightroom (used the same preset for all four photos) I then opened all of them up in photoshop elements 7 and used my selection tool to "Cut Out" her body in three of the four images and drag them onto the final image (my base was that fourth and final one below the first three above. I put them each on their own layer so I could use the eraser tool to remove any leftover image from the one I drug it from. After a while of tedious clicking/selecting/dragging/erasing I came out with this image: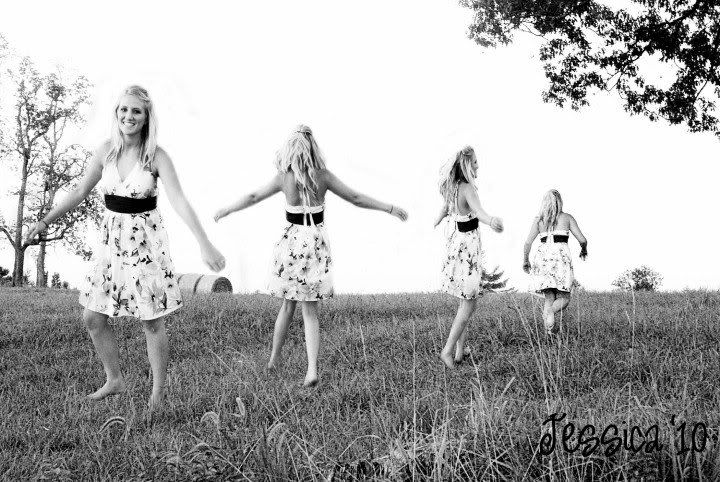 I was really proud of myself as this was the FIRST time I did it and did not use any specific tutorial or whatnot for it. I felt using the same preset and having the same lighting gave me the ability to create this "collage" of sorts and it's whimsy and neat to look at. I hope you enjoy it and don't be afraid to try things like this yourself! It can be very rewarding!! :D

So as you can see by the title of the post I am linking this post up with Captivus Blog's Photoshop Challenge link up (which is "Selection Tool!")To see more follow the button below!