As you can probably guess...this is a last minute decision!
I decided to put together a "Valentines Day" photo for Chelsey's Valentine's Day challenge!
I dunno if it's cheating since I used a photo from back before Christmas but either way, I did!
I wanted a white background to work with and I added all the "flair" so to speak, and text obviously!
I love this picture of Dillon, he's so handsome and I love when he smiles like this! (Which is rare for me to capture!!)


If you want to enter yours in go to Chelsey's blog, The Paper Mama and enter..but HURRY! The link up ends tomorrow!



Oh and for Before and After Thursday over at Pixel Perfect Blog here's the "before" (although it'd already edited too) but further for my V-day entry!



Oh and while I'm makin this post the theme at You Capture this week is RED! So here are my interpretations!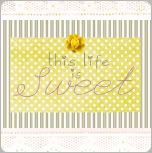 Red "berries" in the first photo and the reddish tones in the background of the second made me think these would be perfect for "RED" entries! And the yellow in the second one is my entry for Angel Perry's theme "yellow!" What do ya think!?