I'm going to try and get a few photo challenges in before I have to officially start my day. I've been up since 6:30 but my little one was outside in the chilled air yesterday morning and now we're paying for that with snotty nose and a little cough. Anyways if you've wondered about me lately..read this post if you haven't yet (the one right before this one) and you'll see what my yesterday was like.

Onwards I go. This week at the Trendy Treehouse the theme is "Swing". Yay for that because I just took a swing shot last week that I love! (Well actually I took a few) but since we're limited to one entry this is my fav:


And just for a different perspective, I have this shot too :->



Say hello to my future heartbreaker!


He's starting to embrace the camera ;)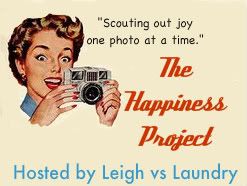 The theme this week at Perceptive Perspective is "Power". This may not be the most pleasant interpretation and you can read more about it and what happened in my previous post I mentioned at the firt of this post but it's the truth. It took a lot of power to do this to our truck:


And it's gonna take a lot of power/elbow grease [not to mention money] to fix it.
Lastly, it was a Higher Power that brought my husband out of it safely.



Lastly here is my Week 8 of 365. A few were taken with my iphone (the days I was sick mostly) because I didnt feel like gettin out the camera. But a picture is a picture right?!


Feb 19-My BFF's son's 2nd birthday was this day! :)
Feb 20-My husband at the Park
Feb 21-S'mores!
Feb 22-My son had 10x more clothes than me!
Feb 23-a photo of me and my baby! It's supposed to be like that (I accidentally cut off our heads) But I still loved that I caught our smiles.
Feb 24-Our roads flooded after terrible storms.
Feb 25-Me..after I started feelin' a bit better!



My husband is gonna be SO happy to learn that his "Serene" photo he took of a sunset a couple weeks ago Won THIRD PLACE in Shauna's vote-off of the top 5!! He was already gloating about placing in the top 5 but to learn he won in the top 3 by 'popularity' he will be thrilled. Maybe it will lighten his mood! ;) Shauna also had some nice things to say about his entry at the bottom of this post where she presesnted the winners! Thanks to everyone who took time to go vote for him!


Hope you enjoyed my post and I hope you guys have a great week!