...face it with a grin...Smilers NEVER loose...and frowners NEVER win. This is my theme song to life! Y'all remember a few weeks ago when my husband had that wreck? Well...yesterday I was sitting at home..Dillon was napping, and all was well. The phone rang and normally Jon doesn't call until he's on his way home at around 5 and so of course I knew something wasn't right. He said he was at the hospital getting his foot x-rayed because the pinner machine got backed over his foot yesterday. This machine is huge and heavy and the tire is rubber and steel-lined with chains on the outside. The chain left an indention in his foot. Thankfully he just got a sprain and no broken or fractured bones.

I know it seems as though we live for bad luck I try to stay positive, that's all I can do. I'd rather smile and think positively than be depressed and feel like I can't win for loosing..and I'm happy with my life so as long as my family loves me and makes me feel needed I'm good. I haven't yet mentioned that my son is fully potty trained. I can take him all over town for hours without having accidents. I'm so happy I don't have to buy the diapers anymore. He uses 2 pull ups per day. One for nap time and one at bedtime...I finally just was consistent with it and it paid off!

Most of the photos I will share in this gigantic post are SOOC. I did absolutely NOTHING to them. I've been in love with the color Canon produces...it seems more vibrant and sharp so even those subtle adjustments I've been able to skip here and there so that makes it less time consuming for me to go from camera to computer to all my sites I use them on..YAY ME!

Happiness....Bokeh makes me SO happy ;D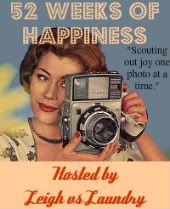 Communal Global...


I almost love sun flares as much as bokeh now that I know how to achieve them :) (btw the second row isn't the same photo twice, his had in in different positions ;)



Sweet (Faith's Photo Challenge over at Simplicity Blog!)


Not only is the cookie sweet...but so is the little guy holding it! ;)



Sweet Shot Tuesdays


I LOVE photographing eyes!



Shutter Love.."Hearts"


Not a complete heart..but you can tell that's what we were going for ;)

Wordless Wednesday


Love me some luscious green grass and creamy bokeh!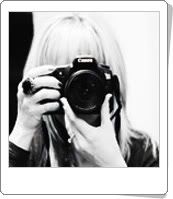 Spring!!!!


Cant you see the new colors breaking through the old brown grass!?!?!