So I MUST bore some of you to tears who aren't avid watchers of American Idol because something happened tonight that just ruffled my feathers. America sent Casey Abrams home. He and James Durbin are the top two runners in this race-sorry to those who may be a fan of others but ALL of their performances have been great-spectacular! So tonight when they announced that Casey was going home I literally SCREAMED my lung out! I was and am soooo irritated because there are two finalists still there that should've went home a LONG time ago-I won't name names as to not upset their fans but that's my opinion and he SHOULD NOT have went home. Period. Done rambling there.

Next-I must do more complaining (Sorry!) So ALL OF A SUDDEN my neraly 2.5 year old is going through this "scared of the dark" phase. He has slept in his own room in his own bed since the age of about 5 months-all night (I'm talking at LEAST 10 hours if not more!) So where and how he became all of a sudden scared I have no clue. He hasn't been traumatized or anything that I'm aware of. That's why I'm up so late early now because he REFUSES to sleep in his bed. I had night lights in the past BUT he can climb out of his crib and my fear is that he'll get out and play with the night light and I don't want that shock danger if he is playing in the socket with the night light. I tried turing on the light in the adjoining room and that just helped him climb over the side of his crib and stand at the gate on his door and yell "Momma! I'm SCURRED!"

So I'm tired, frustrated and clueless as to what to do. I've tried rocking him to sleep in his rocking chair in his room but as soon as I lay him down his little eyes pop open. So I'm at a loss. If anyone has any advice I would greatly appreciate! Thanks in advance!

The storms came to an end late yesterday and I want everyone to please remember and say a prayer for all the people who lost their homes and loved ones in these horrific storms this past week has produced. Alabama was hit HARD the other night by tornadoes and it left well over 100 dead. That to me is so scary-because it's the WEATHER that is causing so many fatalities! So please pray for those who lost their homes and their families/friends in this devastation! I took several photos of storm clouds and some of the clearing late yesterday evening when the sun FINALLY peeked out for the first time in a week from behind dark clouds. Here are my captures:


I wanted to do an "HDR" effect on these images as it made it look more "3D" and more dramatic-which it already was! I am using this for my "texture Thursday" link up at the Daily Wyatt!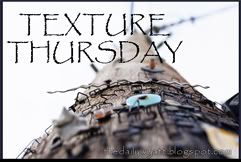 I love this capture because of the lines and the krane (?) lol that was flying through the air during the capture!


The theme at "Theme Thursday" is "signs". I interpret this photo as a "sign" that the storms are over and the sun is gonna shine tomorrow! This was taken just as the rays started peeking out from behind the dark leftover storm clouds!



And for good measure a couple more of those captures:


A sepia version!



This is to represent "Pink" for the You Capture theme! You can see the slight soft pink across the bottom of the photo in the clouds!



Lastly before you get so tired of my long post and leave the theme at "Grace Loves the Beatles" is "Friends" I thought this photo of my little sister and my son fit perfectly!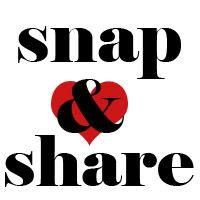 Thanks for stickin' with me through all that! Have a great weekend!