Taco?? In soup form? WHAT?! It's delicious, trust me. Similar to chili, and tacos, with it's own twist! My husband insisted I not even make it because the ingredients didn't suit him..but once I made it and he sampled it...it was love at first...well...bite!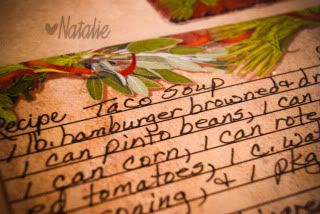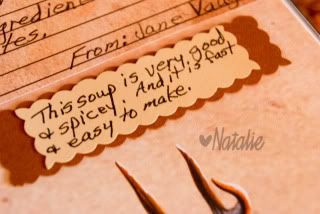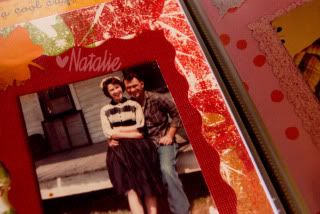 (Above is my Mammaw Joyce and Pappaw Aubry (RIP) A lot of the recipes in the book is from her-I wish I could've met her because from what I hear she was incredible! Miss them both dearly!)

You Will Need:

1 lb. hamburger meat, browned and drained.

1 can pinto beans

1 can kidney beans

1 can corn

1 can rotel

2 cans (or one large one) of crushed tomatoes

1 cup water

1 pack taco seasoning mix

1 pack ranch dip mix
Combine all ingredients in skillet and simmer for 30 minutes...THAT'S IT.
Makes a great meal all by itself! ENJOY!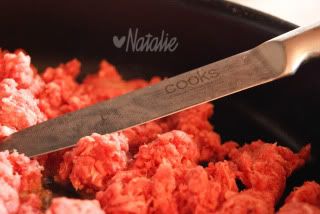 (brown the meat)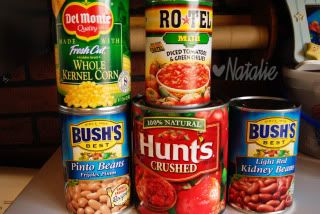 (canned ingredients...personally I left out the Rotel because Jon doesn't like tomato chunks but can handle them crushed cause they're not really lumpy!)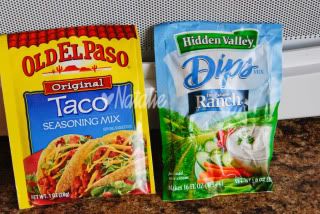 (Seasoning Packets)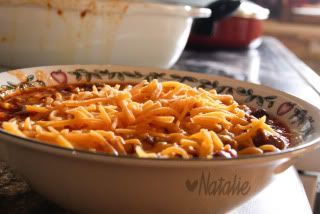 (Friggin YUMM!)