Taken a month or two ago, edited in elements with an action! I love it, my little man has had this mini acoustic guitar since his first birthday (bought for him by his Pappaw who taught his Mommy how to sing:) Someday I know he will play and be awesome!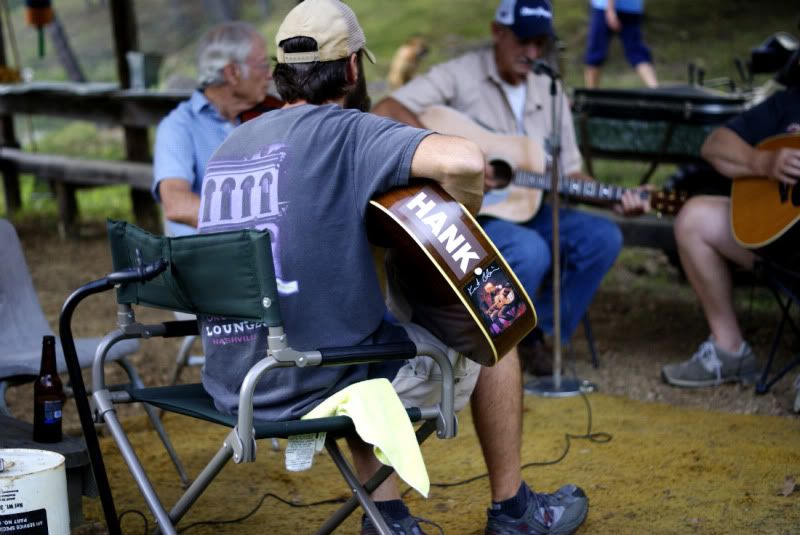 This is my brother in law doing what he does best with his "Hank" guitar!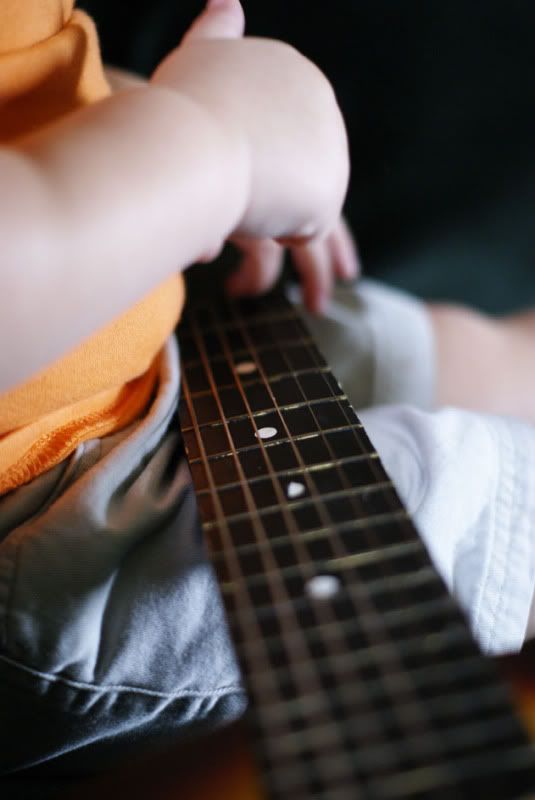 This is a photo I love of my little man strumming his guitar, I've used it in a previous challenge or post and got good responses :) I LOVE music, I was raised on it, my Dad writes songs and all I heard was a guitar every night as a lullaby to sleep! It's good for the soul~!