Well hello all my old, new and newest followers! I am so glad you are here! I have been mentioning a "surprise" for a few days..and I have been working on a photo challenge of my own! I love entering them so much and seeing everyone's talent I decided to host my own so I can have even MORE excuses to go through everyone's stories and photos and get to know you all better! Invite your fellow bloggers to join in on the fun! Anyways lets get to the good stuff...
Okay, the name of my photo challenge is Shoot -N- Tell. (See, kind've like Show -N- Tell, but the camera/photography version!) Some weeks I will choose themes and others I will just have an open free-for-all to just share photos and learn and enjoy each other's work! Everyone will be a 'winner' in my eyes just for playing along but at the end of the week I will post my favorites before introducing the next challenge and will have a button for you guys to say you were chosen as my favorite! (Can you tell I'm getting excited!?)
Okay, this week for the first challenge I am just having a free for all! Pick out (up to *3*) of your favorite photos of ..well ANYTHING (family friendly please, or your link will be deleted!) and tell me the story behind it. If you don't have a particular story to share you can tell how you edited it and got it to the perfection that it is! I will include my button at the top of my blog (under my header) so you can grab the code and link back to my blog! Be creative, have fun and I cannot WAIT to see what all you guys come up with! The linky will be open from now until next Wednesday at 12AM!
Here is my example!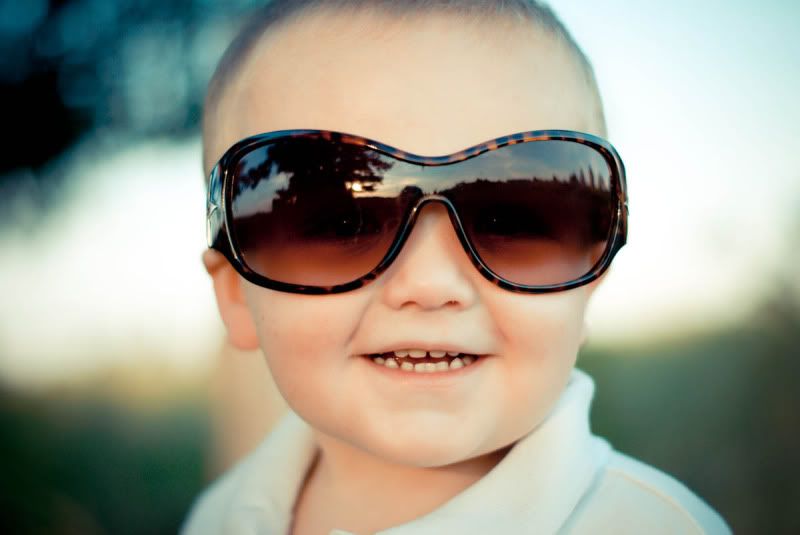 We were trying to do a photoshoot of Dillon yesterday (when I say we I mean my husband and I) My husband entertains and tries to get him to 'look at Momma' while I quickly snap photo after photo..then weed out the bad ones later. (Hey, that's how you gotta do it with Little Mr. Energy!)
So we couldn't get him to stay in the spot I wanted him..I had my sunglasses on my head so I gave them to him and these were the insanely cute results! :-) He's just one cool dude right?!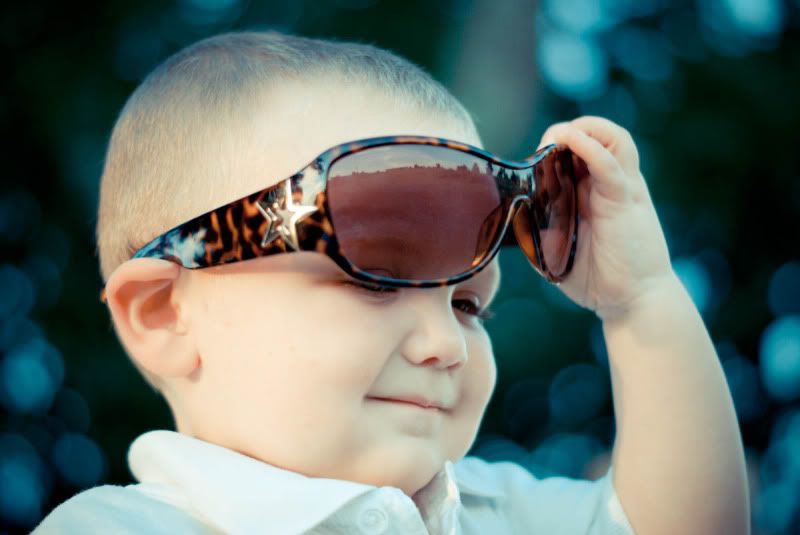 So there's my Shoot and Tell for the day! Hope you all ENJOY and LINK UP!