So this week's theme is "Bounce". I know this seems a little far fetched to find a photo in your archives with the theme "bounce" but hey, we're supposed to get up a and get out our cameras and look for something realted to these weekly themes right?! (Yes, if we can't find any in our archives!) *Snickers* and that's totally fine, I'm the same way!

Interpret this is any way you may. Rules still stand at only having a max of 3 photos...and tell your story behind the photos, if you don't have a special story, share your editing tips and tricks that brought you to the result you are presenting us with! Most of all, have fun with it! I can't wait to see what you all come up with! Be sure to grab my button at the top of this blog so others can come and join in the Shoot -N- Tell fun once they see your awesome post! Here are my examples of "bounce":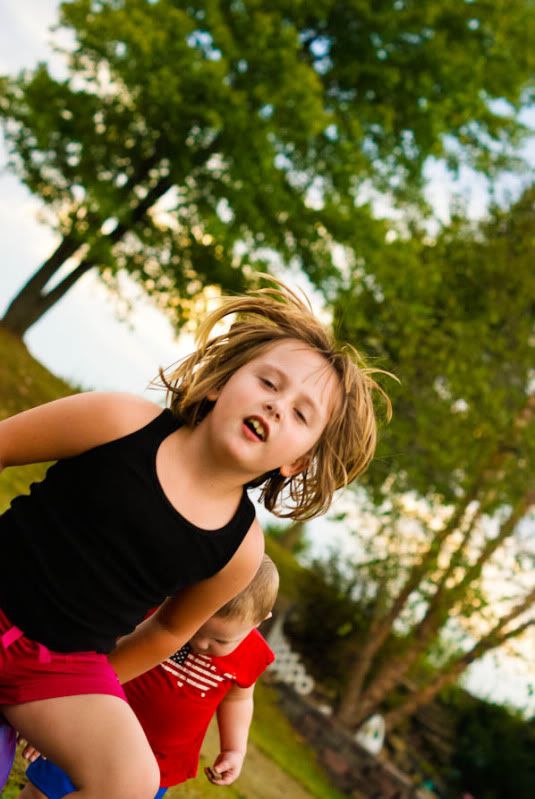 My little sister bouncing on one of those bounce balls you get for children with the rubber handle..


My son attempted it, but his little legs are still a bit short :-)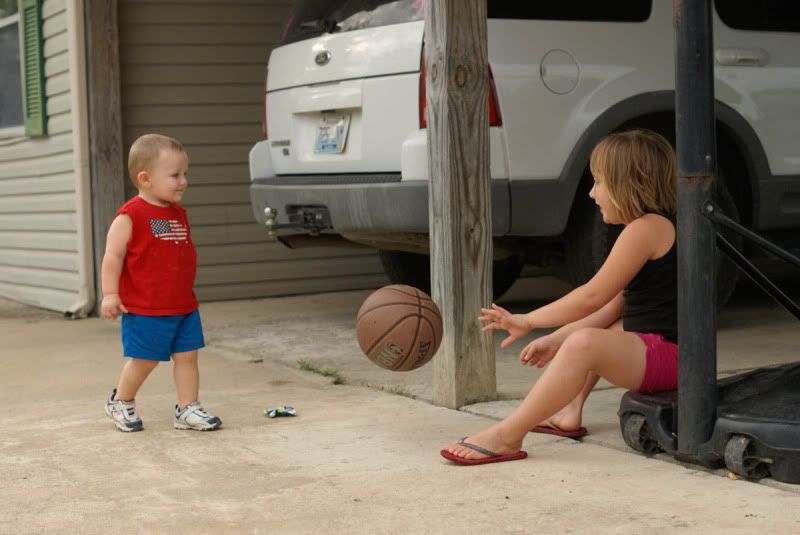 And lastly, my little sis and son bouncing a basketball back and forth!!
So link up and have fun!