So today my little man got to do two firsts. Painted for the first time..and painted a pumpkin for the first time :-D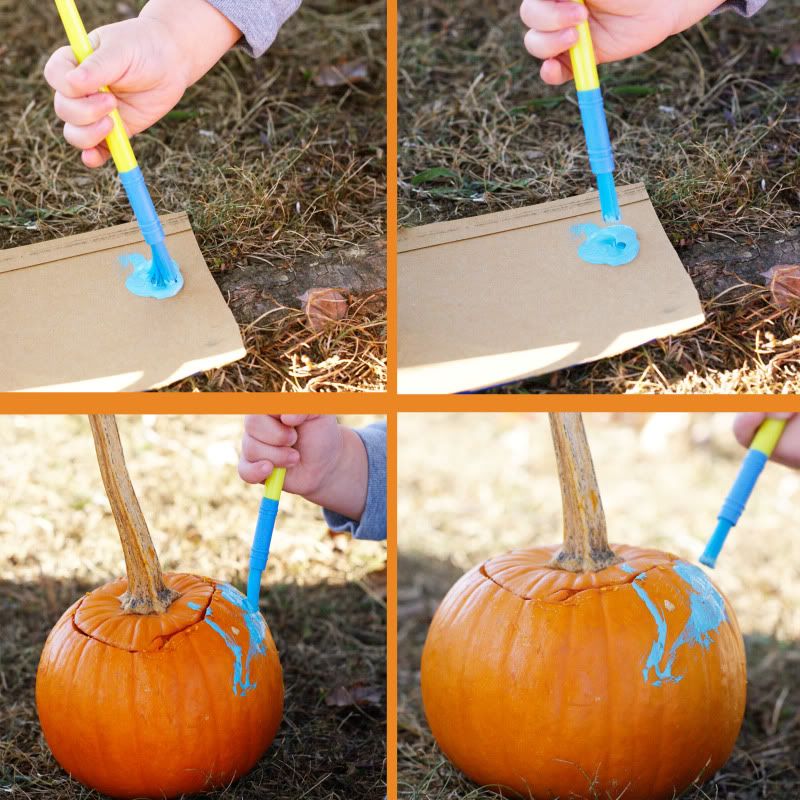 This is a little collage I made of his first paint dip and first splashes of color on his pumpkin :-)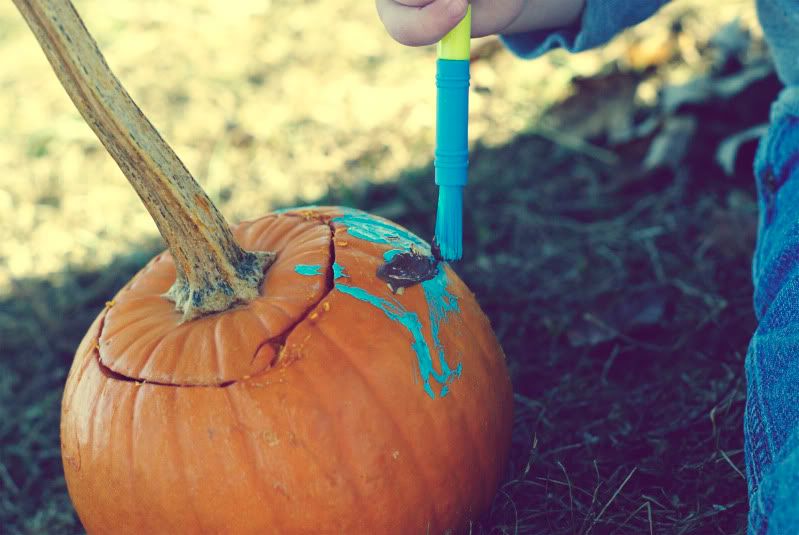 He LOVED it..well besides getting it on his hands which is why we were prepared with like a whole case of wipes!


Lots of colors..but they weren't especially bought for today! These were my colors if you can't tell :-)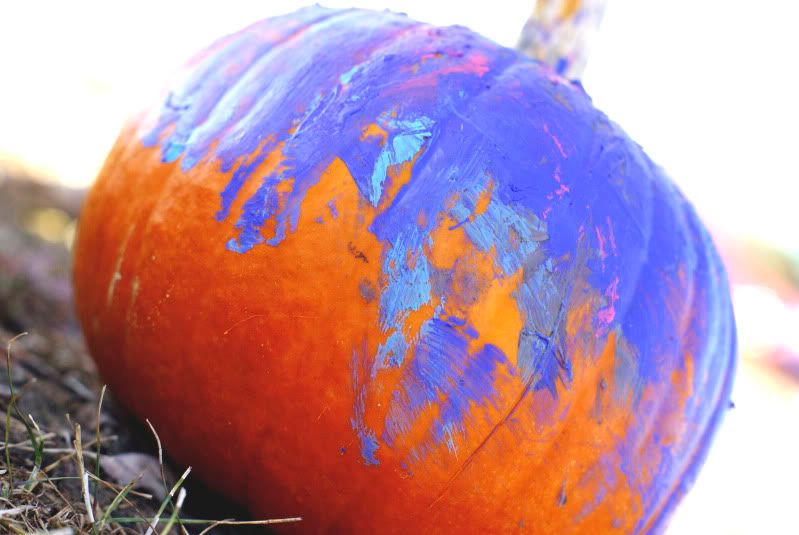 His masterpiece when it was halfway done!


Should I or should I NOT put it in my mouth?????............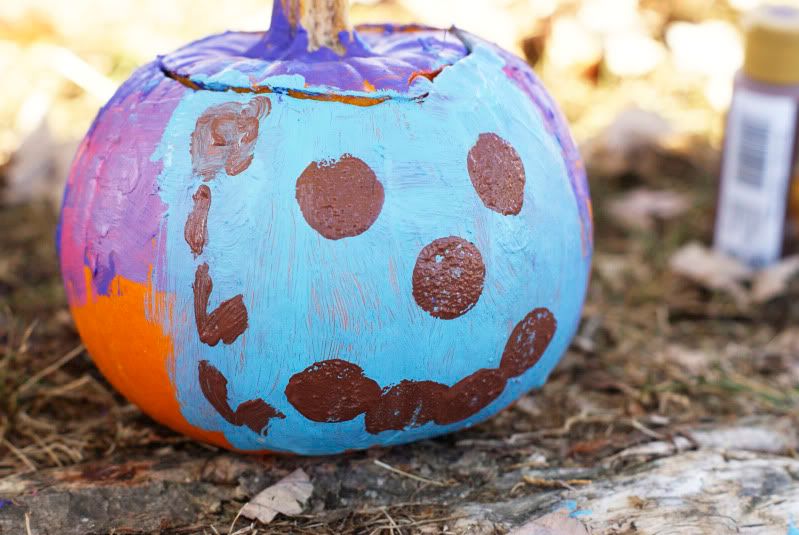 Finished product (Yes, I put the finishing touches on it :-) It was a really fun day!