So I was at my Pappaw's today watching my Mammaw for him while he was away. My Mammaw has huntingston disease and is immobile in a wheelchair so she needs someone to be with her when he's not around. So my little Dill and I went and kept her company. While there I had opportunity to snap some photos around his home. After I got home and did my post processing and such I went from what photos I had and chose a theme for this week...which is "Circular". Interpret this how you will, circles-something that implies a circle..like circle of life, circle of love...what have you. I cannot wait to see what you all amaze me with this week! Grab a button at the top of the blog and share the love to your followers/friends so that they can find their way back and join in the fun! Here are my interpretations:


Circular ends of the logs in my Pappaw's wood pile.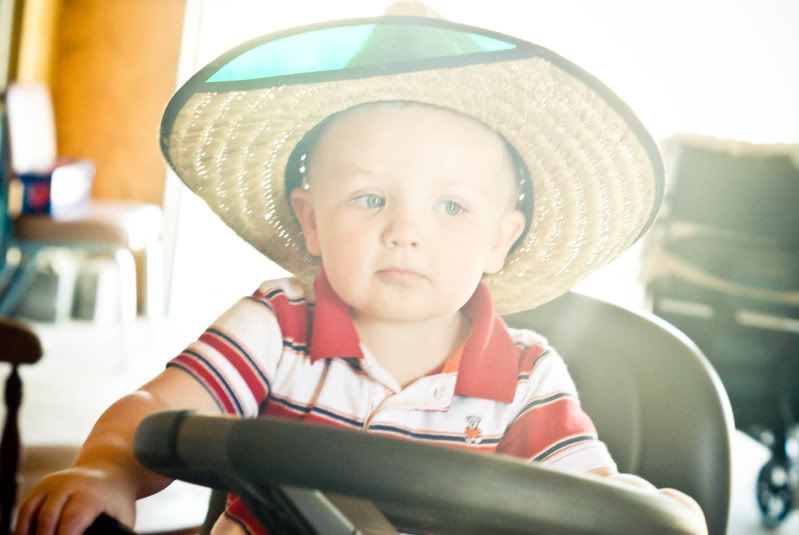 And this cute little man in this circular straw hat! (He's on my Pappaw's lawn mower!)

Now it's your turn!!