Head over to Ashley's blog to see more amazing Scavenger hunt entries!
1.Holiday Colors


A strand of floral decor that appealed to me and drew me to it :) I love the bokeh and the colors...gold, reds and green! Definitely holiday colors, AND a great macro shot for the MACRO MONDAY entry!

2.Holiday Icon

Is it agreed that a snowman is definitely a holiday icon?? Yes..I'd agree :)It's also as "Simple as That".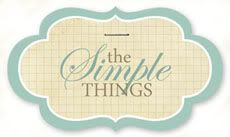 3.Tree

That's my mom's tree in the background, and my son making a "Really, mom?..Really!?" face...so I thought it went nicely with Allie's bokeh theme for happy Monday!


Oh and also..he is DAY"DREAMING" that he really wished his Mother would find something better to do that to photograph him 24/7. Does it count? I hope so! :)

4.Quiet

Above all, love each other deeply, because love covers over a multitude of sins.
1 Peter 4:8
This says so much without saying anything. Love can walk through fire without blinking, that's for sure..and I'm surrounded by it every day :)

5.Favorite Color

See that blue 'boggan' on top of my head...that color blue is one of my favorites. I have many..including different shades of the same color but this was me all decked out to go rhino riding with the hubby in the crazy blizzard we had yesterday! It was so much fun!