Much better result. I tried painting with light once...I got the idea from Karli over at THE BONNIE 5 and although I thought my results were neat..they weren't "ideal". Now I have adjusted a few settings and had a little more patience and came out with much better results! Here is my paitings of light!


My starting try, using a strand of lights...hence the multiple lines. The shape was supposed to be a heart..and I love how the glow captured my face and I was indeed lookin at the camera. Neat.


Second attempt...I didn't get the whole heart in the frame. BUT I loved the streaks in the whole line. So I decided to keep it!


Third time's a charm I guess! I love this shot. I did really well on constructing the heart and I was wow'ed by it myself lol.


So of course this made me SMILE. :) Or in other words..."Happy!"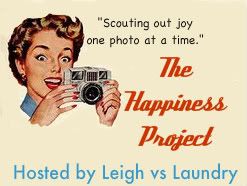 And my lop-sided star wanted to be shown too. I cut a tip off one side as well but hey, it's as good as I could get :D Have a good one!