So..the second biggest thing going around blog land is the 'oil and water' photos...(I say second because in my last post I attempted the "Drip Drop" droplets of water that I came across) But several days ago I cam across a blog that had already done and posed the oil/water project and was thinking how neat it was. Tomorrow, one of my dear and VERY talented blog friends, Karli, will be sharing an in-depth tutorial on how to do the oil/water photos. So to see that go HERE and watch for the post!

I had the baby oil(/gel, actually) but no food coloring. So I just used some Koolaid powder..cause that's how I roll ;) I tried red (cherry), purple (grape) and orange (well..orange lol). Since my oil was gel it seemed to "float" on top of the water creating this weird but cool effect. You could see the globs of gel with the tiny gel bubbles inside of each little drop. After opening them all up in CS5 and working with them slightly in Adobe Raw I just ran a coordinating action to boost the color. (For example I used Christabelle's actions like Amethyst for the grape, Citrine for the orange..etc) to spice up the color I was working with at the time. For the cherry I used Nelly's "Red Reily" action...it gave it a big boost and awesome effect. Here are some of my images:


This is the red, with a frame I got free frome the Coffeeshop Blog. Just search "vintage frames" and you should find this and more..she's very talented!



This is my purple version and maybe a favorite. I LOVE how you can see all those tiny bubbles in the gel..it's so interesting and draws the eye everywhere! This one makes me feel like I'm "On Cloud Nine" because I'm so pleased with the results!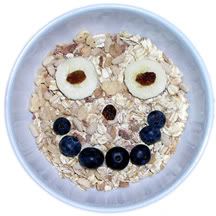 And lastly, my orange. Its very rich and I like how the drops are smaller and more spread out in this one!

BTW, I took two more 'drops' photos while messing with the dyed water and here they are:


I really like this one. Simple, streamlined..great choice in edit.


And I did a HUGE edit with this one. I removed a brown shower curtain from behidn the water drops leaving just white. It was difficult and time consuming but I like it all in all. There's a couple things I'm not completely happy with but it'll do!