It was a comfortable 65 degrees out. Yes. 65. Only one weekend after we had like a foot of snow. KY weather...always leaves ya guessin'. Anyways I went out with my Mom and little sister and my lil monkey and took a walk around our back field and found some things interesting to photograph. So I'm sharing some with you today in some Monday challenges! (And some from Sunday as well;)

Macro Monday


I took several macro shots that day but this is a top fav..I ran an action out of the Timecapsule set from Nelly Nero and added a texture from Paint the Moon. I have never known the name of these little 'fluffy things' that grow in fields but I love them, especially macros of them! To see more macro shots head on over to Lisa's Chaos for MACRO MONDAY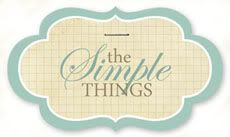 Paper Heart Camera; Mellow Yellow Monday; Scripture & a Snapshot


This is probably a stretch for Paper Heart Camera since the theme this week was "new" and although I do have lots of photos of Dillon and others with new toys or things they got I look at this in a couple different ways .. one being that each day is a new day and we can find "new" beauty in the simplest things we've never noticed before or forgotten about. This is a bush in my parent's front yard. It's been there my whole life and I never remember that when it buds these little red balls are present all over..then it turns to dark green leaves. It's a beautiful bush and this day when I saw it, it seemed completely new to me :)




Happy Monday


The theme over at Allie's blog this week is New Years and let me tell you a funny little story and give my explanation for this seriously cute horsey nose. Okay so this photo was taken NEW YEARS EVE (yes, December 31) Allie asked us to show what we were doing New Year's Day..okay so that night (ya know where ya stay up till 12 and count down into the New Year) we were invited to a party my husband's Mom was having and had a BLAST! Thing is, I brought my huge heavy stinkin' camera bag...got out the camera..affixed the flash and when I powered her up..NO MEMORY CARD. URGH! I have done that so many times it's ridiculous. It was here at home, stuck in the slot in my computer tower from where I was editing pics in mini-bridge in CS5. So, no pictures for me..but it's okay, I had one of those Flip Recorders and got some G-R-EAT footage that I need to get uploaded and share with you LOL. But I hope this can still count, I have some pictures that I think were taken on the 1st but I have yet to even begin editing those. But we spent the last day of the year outside, enjoying the near 70 degree weather while playing with our neighbor/cousin's horses :D I LOVE HORSES and this is my favorite shot.
To see more "New Years" entries, go to Allie's blog and participate in her Happy Monday photo challenge!



The Paper Mama


The theme at The Paper Mama blog is "Sparkly" and I am going to HAVE to insist that my little sister's eyes SPARKLE in this close up! So this is what I'm going to use in my entry! :D



Lastly I wanted to mention I have re-started my project 365. I started it during the summer of 2010 and got to around day 25 and quit. I was so disappointed. This time around I am making one post per week instead of one photo daily so that I don't feel so overwhelmed and I hope that you all will try it too, it's pretty fun! Thanks for stopping by!