Don't you get tired of hearing me complain about our weather?
I'm so sorry and will apologize plenty more times as I hear
we're supposed to have snowfall for the next. couple. days. BOO!
So here are my entries for some of tomorrow's link ups! I hope
you guys enjoy them! I sure enjoy stopping by your guy's blog! (Your guy's?)

Macro Monday


Okay this is pretty macro'ed on her chin/face...she was playing with Dillon's light sketcher that lets you draw airbrushed looking art on a board with just light! It's so neat and she was shinging it on her chin with this crazy face! How can you not love it! To see more head here:
MACRO MONDAY

Mellow Yellow Monday!


This photo has some yellow-ish tints to it because of the edit I ran. So I thought it would fit nicely in Mellow Yellow Monday! To see more head over by clicking here:




Happy Monday


This week's theme is shoes! YAY! Because I JUST took some more of the infamous frog boots my son has. I've photographed them numerous times before as he likes to wear them year-round but this was the other day we took for our day of play in the snow...although this is a water puddle, but he HAD to test them and make sure they were waterproof right?!?!



Simple as That


Simply, lots of things make me happy. My husband, son, family and friends. I am very blessed as God has given me so much to be thankful for and most of all so many great people that He has surrounded me with! I love all my friends! Like they were siblings :-) This collage says that you can enjoy the simple things and simple times, ALWAYS..especially with friends! To see more go here!: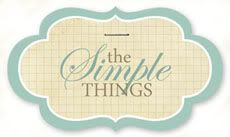 Oh yes and once more, while you're here and hopefully are still reading I hope that you will head over to Captivus Living Blog and cast your vote for me in the poll going on with the top Five photos she chose a couple days ago for the "Selection Tool" use in Photoshop! I am second down, black and white photos, "The Franklins". I would be so greatful to have your vote. It takes two seconds and a few clicks! Go HERE to do it! THANKS IN ADVANCE LOVELIES!