Okay, okay. I JUST came across this post from Jill over at Forever n Ever n Always. and thought HOW BRILLIANT!? It's Pay it Forward for 2011 and this is the deal:

Pay it forward 2011: I promise to send something

handmade to the first 3 people who leave a comment here.

To be eligible, you must also post this in your blog,

offering the same thing to 3 other people.

The rules are that it must be handmade by you and it

must be sent to your 3 people *sometime* in 2011.

I suggest if you are playing along you give yourself an

approximate *due by* date so the people that signed up

arent waiting terribly long.

If this goes well I might be able to do this again later

in the year!

Ready, set, GO!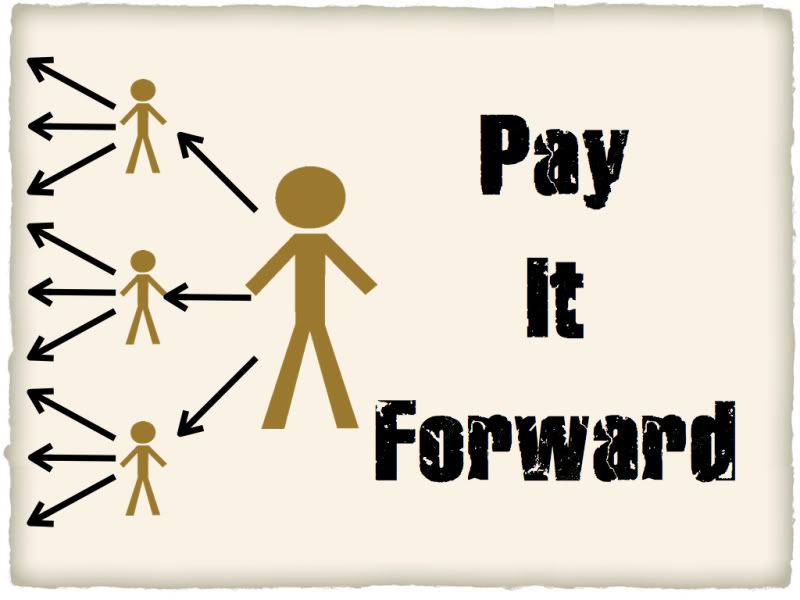 UPDATE: I now have my 3 comments/people! Feel free to play along though if you'd like to Pay it Forward in 2011! You can copy/paste the info from this post to your own blog post and include the "Pay it Forward" image if you like (but not necessary!) Thanks and remember to always Pay if Forward!