So I came across Twisted Fate Photography blog yesterday...and realized that she holds a photo challenge too! (YAY!) The theme for the current one is "Heroes"....and oh I have a photo that not only says it..but shouts it :)


When you think of a little boy and his Daddy...you think of his Daddy being his hero right? (Well, at least I do ;) This day was no exception...we were at the park and just like boys will do our son fell on the blacktop basketball court trying to keep up with the giant basketball. He skinned his little elbow and what did he do? Ran over to his Daddy and asked him to kiss it :). It melted my heart to see it and made me smile because I captured it! So this is Daddy..comin' to Dillon's rescue..bein' a true 'hero' :-)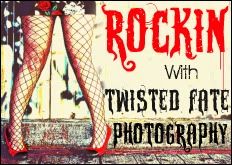 Serene
The theme of the current challenge over at Captivus Living blog is "Serene". This photo immediately came to mind. I have many sunset/sky photos but this one is special as it wasn't taken by me but by my husband..and he's wanted me to include some of his work on my blog now and then :) The phenomenal colors of the peaceful sky really made me feel serene looking at it:


What about you?



Weather
We've had some hormonal weather lately. One day (or a few days) it's in the 60's & 70's and then it drops down to like COLD yesterday. Today isn't supposed to be bad but I hear we have some bad thunderstorms coming (I hope not!) Here is my interpretation of weather


I took this a month or so ago..just never had the opportunity to use it besides in my header if you have seen it ;)It was a rainy/gloomy day and this was snapped inside my truck on the windshield!



In other news I have a sick little boy on my hands. We have a doctor's appointment at 1 today and I hope it's nothing but want to be sure. I've had little to no sleep the past two nights and it's taking it's toll. I hope we can get him something to help him (and us all) sleep! Keep him/us in your prayers! Have a beautiful day!