I am soo sorry for my absence. I didn't WANT to be absent but I was just so lazy and didn't wanna take the time out to get on the computer! LOL! I am a week behind on Project 365 and I need to make some improvements to my "business" blog. OMG! First off, some recognitions. I am sooooo excited to announce that I won FIRST PLACE for my "Multicolored" photo at The Paper Mama!!!!!! This is the first time I've placed first....I've been in the top 5's and such but I was so excited to win! Thank you Chelsey! I appreciate it sooooo much!


Also-my "Warm" Photo placed in the Top 3 over at "Pulling My Mask Off" blog! I don't know how much time there is left to vote and I've taken so much time to give you notice to do so...but it doesn't matter if I'm the "winner" of vote off I'm just glad to have placed! Thanks Ray!
If you'd like to vote CLICK HERE

Onwards we go! I took tons of photos since I blogged last. I did a session with a sweet little family, the Mother and Father are engaged so I sqeezed a couple of "enagagement-ish" photos in there so they would have some of them as a couple. I was very pleased at how they all turned out and looking at my work now compared to this time last year has blown me away with how much I've grown and how far I've come as a photographer. (Not a pro of course but as far as skill goes) I have another family session tomorrow and it's a five person family! This will prove to either be fun or just plain exhausting since there are three kids under the age of 4 but they are a cute family and I'm sure we'll get some gorgeous shots of them.

I also have a 1st birthday/cake smash shoot coming next week and I am ecstatic to do that, it'll be the first one I do and I am striving for excellence LOL! I have this idea in my mind as to what I WANT it to look like and hope it will come out that way. I am making a change to pricing since gas is NEARLY $4 PER GALLON and cost of living is on a steady rise. Its ridiculous if you ask me. Enough rambling though, here is my Good to WOW shot for the week before AND after since I'm sooo late!
SOOC


EDIT


I will be better prepared next week! I didn't even remember what I did to achieve the edit (BOO ME!) but I still wanted to share it. It interprets "Growth" since the little girl in the photo has "grown" one year older into a sweet little 3 year old girl! :D


Paper Heart Camera; Silhouette



Pulling My Mask Off; Fun


Swinging is fuN! And since the focus is indeed on her FEET-I shall use this as my Simplicity entry too :D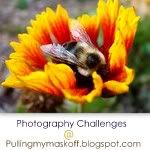 Shutter Love Tuesdays; Strength


We find strength through every storm.



Lastly yesterday me and one of my BFF's had a long awaited playdate. You all know Kara from The V Quartet! She is one of my best friends! We hung out for about 4-5 hours yesterday. Talked, let the boys play and then went riding on my hubby's rhino. This is her-nearly 34 weeks pregnant and GLOWING!


Her son, Gunner.


My son, Dillon. He and Gunner fight like siblings, but they love each other like siblings too!


We came across this bad boy on our ride...can someone identify what KIND of snake this is?!?! I have no clue! Thanks for bearing with me....I have a special post coming after this one :) So be sure to come back and see if it's not there when you see this one!