JUST KIDDING! You know I'm all about some talking! Especially since I haven't posted in several days! :-P So here's the dish on all that's been goin' on around here lately!

I have had a toothache now for a couple months and it finally got bad enough to urge me to make an appointment. I went this morning at 8 o'clock and well..let's just say the news wasn't wonderful. I actually have to go back tomorrow afternoon and get a tooth pulled! (Bum bum bum!!) I have never had *bad* problems with teeth and certainly never a toothache like the one I've experienced lately but my options were either a root canal/crown (which would cost me $600 out of pocket-yes even with insuarnce) OR have it pulled for $18 with insurance. Hmm, seems like a no-brainer to me. I wish it didn't have to happen but I look forward to getting out of the pain!

Next on the list is we are about to purchase a second vehicle FINALLY! You all remember a few months back when my husband had that horrible wreck? Well we finally got the thing towed to our friend/mechanic and it was just gonna cost us WAY too much to have it fixed so we sold it 'as was' and now we are on the look out for a nice little work truck for my husband to drive. I'll be so glad to not be stranded at home while he's gone or borrowing my parent's vehicle anymore! Everyone SHOUT YAY!

My husband loves help me out on all my photography projects--oh wait, did I say Love? I mean Resents. HAHAHA. No really, he's a good sport. As long as I'm not taking the photo of him he's alright. I have taken photos of "light painting" while using sparklers but never taken "still" photos of them. Yesterday my son and sister were aggravating asking my husband to light them one after another so I took the opportunity to capture some goodies:


I love the little "starburst" sparks I captured..Linking this photo up with Trendy Treehouse's Shutter Love Tuesday Theme - Summer Fun!


Who can resist some bokeh?!


Okay last one! If you wanna see more though, follow the photo to my flickr stream or the "flickr" button in the right column!


In the meantime Dillon was having some fun getting in and out of the pool while eating mini Oreos!


I dunno what this look was all about! But it's still cute (to me)♥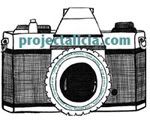 Edit Me
This week at Edit Me the "prize" is a cute little pouch with a camera sewn on it! Yes please! And here is the edit I did:


Here's the steps:



Levels Adjustment-Midtones 1.71 Shadows-9 Highlights-227

Selective Color-Blues and Cyan only.

Vibrance+60 and Saturation +18

Duplicate Layer-run High Pass filter and set layer to Linear Light at 70% and it gave it a beautiful HDR/high clarity effect!


And there you have it! Here is the SOOC and edit "side by side":