Hi all! Hope your week was nothing short of wonderful and that everyone stayed cool in this crazy heat! I'm blogging a little early this week since we are going out of town for the weekend!

I've got a huge favor to ask of my fellow bloggers if you're reading along. My husband and I are looking for somewhere fun and worth the money to take our baby boy! We plan on going to the Louisville (KY) Zoo in a month or two when the heat isn't so intense and also because my oldest sister lives there but we want to go on a 'weekend getaway' somewhere here or in surrounding states! So if you know of any place that would be fun and enjoyable for us AND our two year old don't hold back! :)

I've taken SO. MANY. PHOTOS. lately. It's summer, can ya blame me?! LOL! It's not only me taking them often but taking MANY in one afternoon session haha. Like the other evening we went for about a 25 minute walk and I came home with around 65 photos...HOW IS THAT POSSIBLE?! Oh well, it gives me something to do at night I guess ;)

Here are some Friday Challenges and some photos to go along with them (of course!)

Favorite Photo Friday/Fabulous Friday


This has got to be a favorite from our walk, I love that toothy-curled lip grin and the processing I did in Lightroom suited it well in all the right places! Love my boys!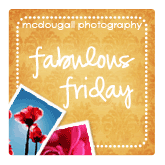 Photo Story Friday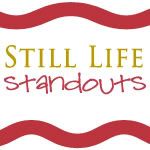 Hosted by Cecily and Lolli

Favorite Friday (Skinned Knees)/White; LEM


I love the bokeh of the trees and the 'frozen' water! Looks so glassy and crystal clear! Also my "white" entry for Live Every Moment's weekly link up!



Thanks for visiting as always! :)