Hey my dearest blogging friends! I haven't had even the slightest amount of time to sit down and finally blog. In fact, I got behind nearly 100 photos last week and it took a WHOLE day for me to edit and upload them..-WHEW- and I don't what to let it happen again!

So yesterday my husband and I hosted a little cookout(/fish fry) at our home. It's the second one I've hosted this year. I LOVE to cook and entertain (just don't like the clean up part) but it's worth it. We had fried fish, hush puppies, homemade slaw, fries, cheeseburgers, hotdogs and a really cute red, white and blue layered cake I made. Sadly I never got to take a "good" photo of it since it was devoured almost instantly-but I found the idea on Pinterest and it came out so cute and was just as good! I love family and getting together letting the kids play in a kiddie pool and slip and slide was so great. After the food and fun we listened to some music played by my Dad, brother-in-law and step father-in-law. Then we watched fireworks we had bought last week.

Anyways, on to some photo challenges and link ups! Oh, and I wanna mention that my Parenthood entry I made into the themed challenge at Paper Heart Camera AND The Paper Mama was a favorite at both! Thanks Chelsey!

Sweet Shot Tuesday


Of all the photos I took of fireworks, the roman candles were my favorites. I did a long exposure on them, (maybe like 5 seconds) and got the trails of the balls of light that shot out. I love this shot!



Shutter Love Tuesdays; Just for kids


Kids love water, so the slip n slide shots would do well for this!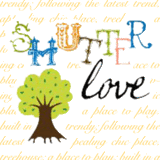 LEM & Foto Friday; Red, White & Blue


Using a different sense of the word, this little handsome fellow has red, white AND blue on his shirt! (Not to mention the red Dodge in the background!) So I thought this would fit nicely.



The Paper Mama-Sparkle; Crazy Days of Summer-Light


Looks very sparkly AND its a burst of light for sure!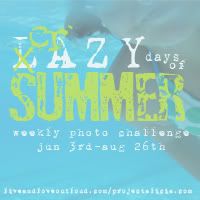 Favorite Photo of the Week; Better than Best


Always love that Pretty smile!




Now onto the Quarterly Top 5!!! This is where you link up your TOP 5 favorite photos from April-June of THIS year! Click the button below my top five favorites and link up YOUR faves of the quarter! Here they are in no particular order:



Thanks for stickin' with me through all that! Have a Happy FOURTH!