Sorry friends for being away for so long. I've had a long and busy week with a sick day in the mix too. But never to fear I am here! I made this dish a few days back and if you don't like cabbage or tomatoes this is NOT for you..obviously. But for those of you have an interest still keep reading on!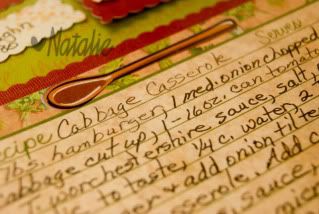 You Will Need:

2 lbs. hamburger
1 med. onion, chopped
2 lbs. cabbage cut up
1-16 oz. can of tomatoes & juice
1 Tbsp. Worcestershire sauce
salt/pepper/garlic to taste
1/4 c. water
2 Tbsp. flour
Brown hamburger and add onion until tender. Drain and put in casserole dish (microwavable). Add cabbage on top, then tomatoes, sauce, salt, pepper and garlic. Cover and cook in microwave on high 30 minutes or until cabbage is done (tender and soft). Stir occasionally. Mix water and flour and stir into mixture. Heat 4 additional minutes uncovered. Make it a meal by adding some beans and cornbread! Yumm!