Well as we all know the Fourth has come and gone. The fireworks, the grilling, the excitement...done passed. I must say though my weekend turned out to be a wonderful one. My husband worked the majority of Saturday and we both hit the sack early Saturday night. But Sunday he woke me up bright and early ready to go to Clarksville to scavenge the city for some worth-while fireworks. So we did. Went to Hopkinsville first to cash his check and then got a bite to eat at O'Charley's (I love that place..) then made our way down the road to the 'big city' of Clarksville. We stumbled upon an actual store (as opposed to your usual fireworks tent) called "Allen's Fireworks" and ended up walking away with two artillery shell shooters..one was called "One Bad Mother-In-Law and the other was a TNT Ganza or something along those lines. They fired artillery shells one after the other so that it created a small 'grand finale' so to speak. One had 16 shots and the other 12.
The major part of that day I spend with the two that matter most in my life, Jon and Dillon. Then we came back and proceeded down Jon's brother's house to chill and pass the time before we went to Jon's Dad's house where we would swim and eat grilled hotdogs and watch a firework show put on by my husband, his brother Ryan, his Dad James, his brother Micah, his brother Patrick and our little nephew Colton even helped a little. We saw a few fountains and some rockets and some single artillery shells then ours at the end. I used my camera to capture a bunch of fireworks as they exploded mid-air...it was like pulling teeth to get the settings right to enable the camera to take in enough light so that it could focus on the works themselves but eventually I got it...here are some of my favorite shots from the night: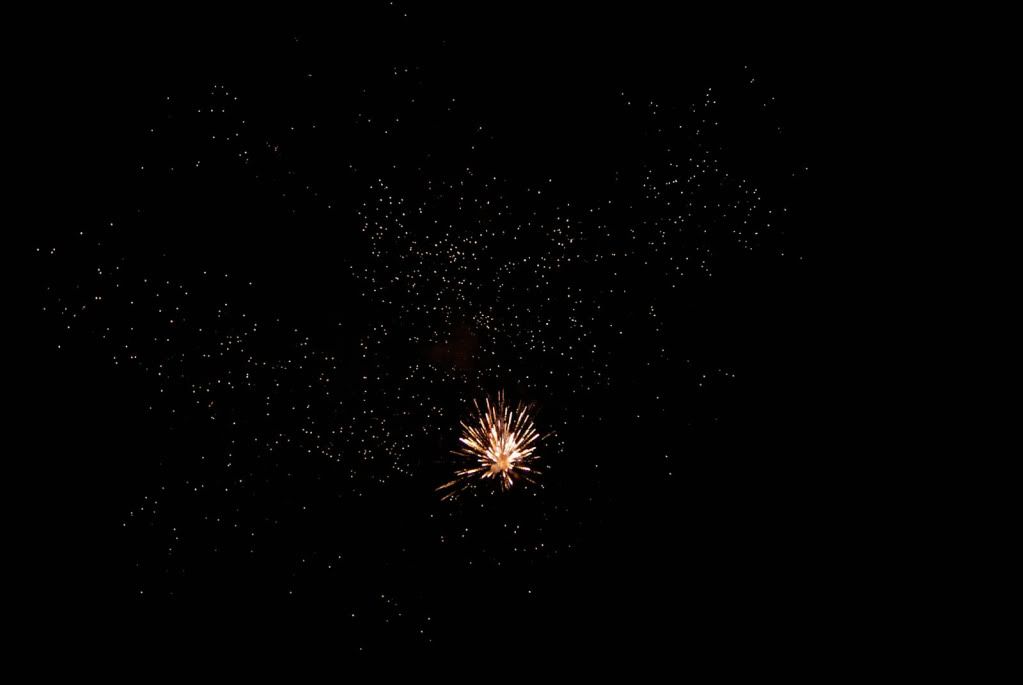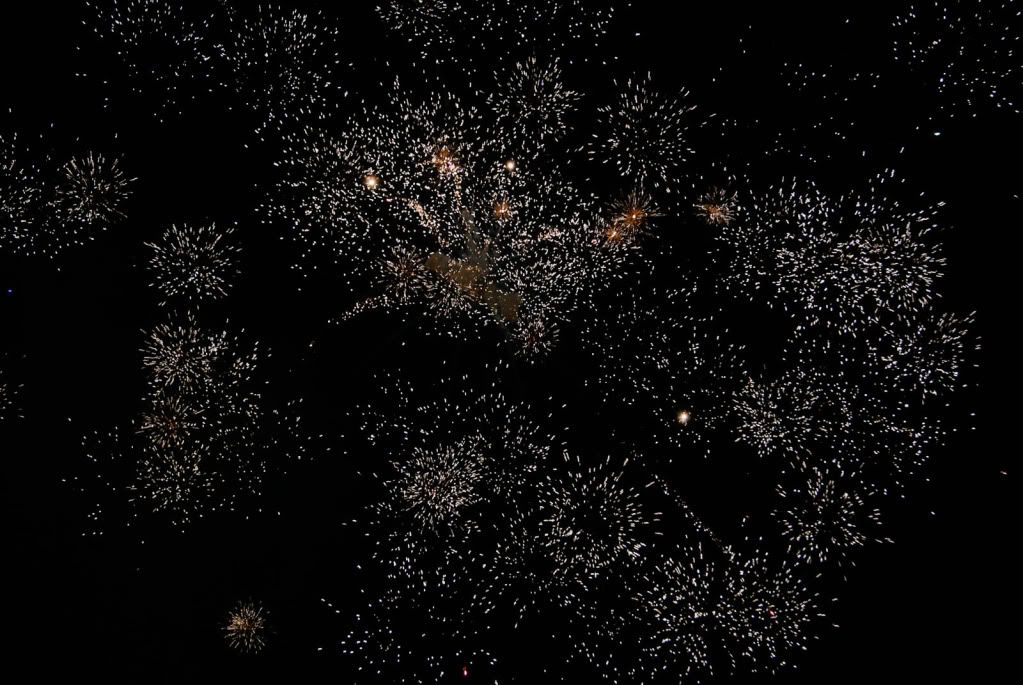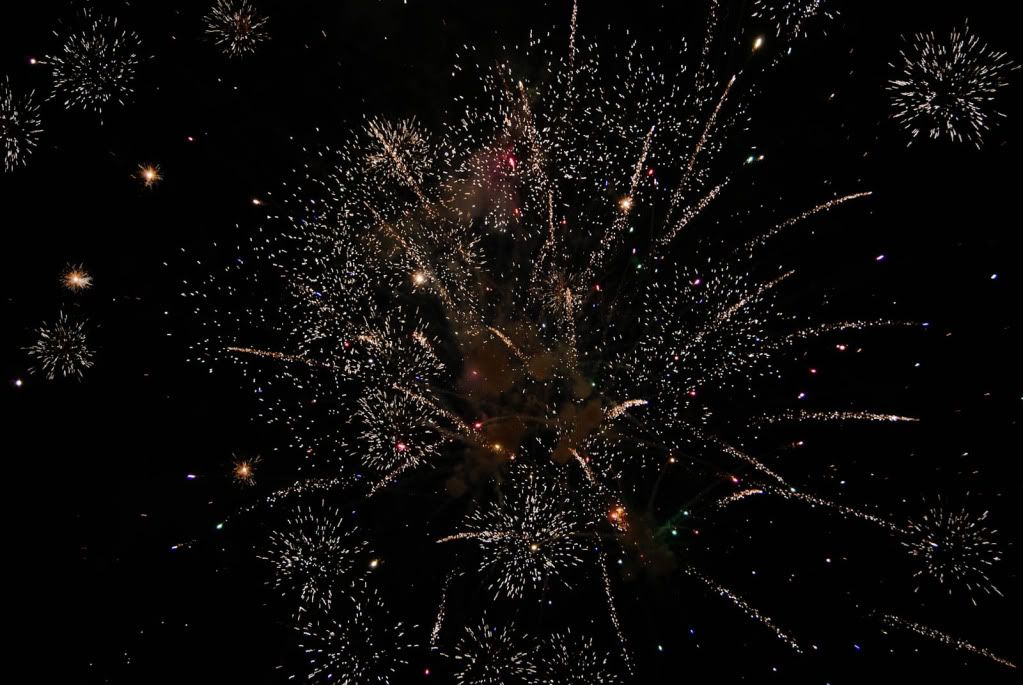 And here I have also included a variety of pictures of my little family...the group shot of the three of us was taken by my sister in law, tiffany as I took some of her and her family as well. All in all we had a great time and it was a fun filled day! Memories last a lifetime!!!