What's one of the best things about summer? GRILLING of course! Ribs, steak, chicken, porkchops, veggies and lots of other possibilities! I love the taste of grilled hamburgers and hotdogs and any other slab of meat with proper seasonings. Yesterday I borrowed my Mom and Dad's mini propane grill (which you can find at Wal*Mart for 34 bucks and it is perfect if you're cooking for two or three) and made some marinated chicken with grilled squash and mashed potatoes!
You Will Need:

3-4 boneless skinless chicken breasts (or however many YOU decide you need)

A bottle of your favorite marinade.

Salt for flavor

3-4 small/medium squash

(and I used Hungry Jack instant potatoes for that side:)
Really, if you are going to marinade anything properly you should put your choice of meat in a large ziploc bag or sealed bowl with the marinade of choice in the refrigerator for about 3 hours prior to grilling, or over night for even more flavor, but I never plan
that
far ahead so I do it immediately before. But I just put some aluminum foil on my bottom rack of the grill for the meat...and by the way here is my little makeshift station: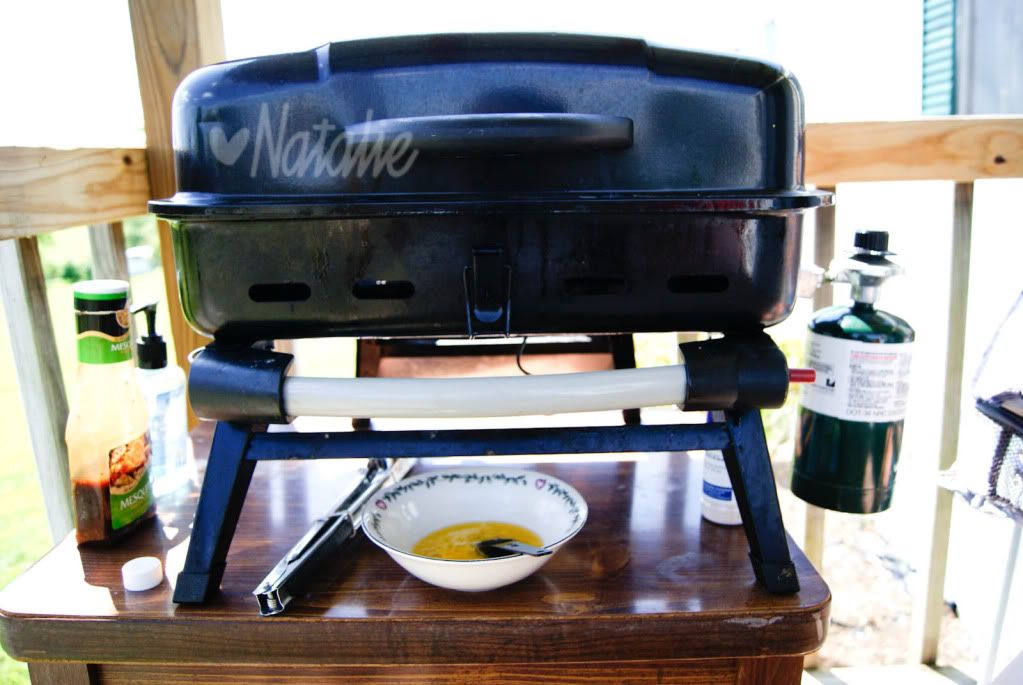 Next you will cut the neck and end of the squash off and then cut the squash in half lengthwise. Season to your liking, I chose salt, garlic salt and melted butter. You will put the squash directly on the top rack to get those 'grill marks' you see on some foods..put it 'flesh' side down the entire cook time. Here is a shot of my layout ;)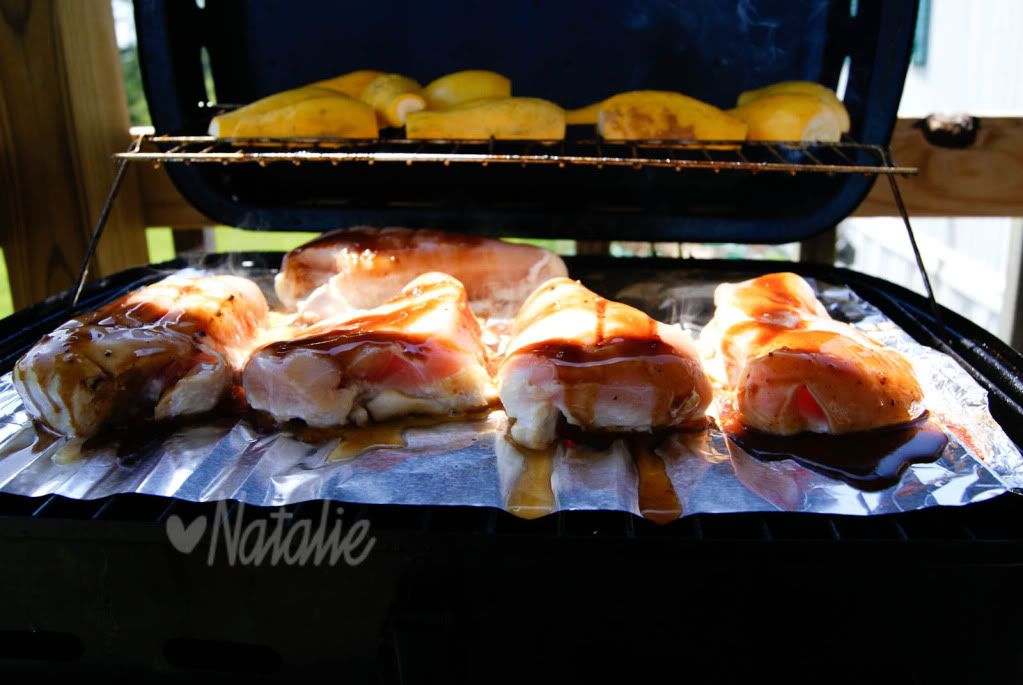 Now depending on the number of chicken breasts you have and the thickness your time may range from 30 minutes to 45. I cooked my meat and veggies on Low the entire time..maybe a little "lower than low" for a tender outcome for both the meat and squash. The end result is a delicious tender buttery squash and a very tasty seasoned marinated chicken. Viola!