Soooo we have gone in and out and in and out of the house buying fever. My fear of taking 'the plunge' into buying a home is great but I can't let that hold us back forever right?! Nope. So the previous post I talked about Jon and I spending our day in Evansville? Well we spent a majority of that time looking at homes and we have found one that we are in LOVE with..not only the look but the price! Sooo we are making our move and trying to get it! I am not praying that God 'gives' us this home, but that whatever His will is will be..whether it means we get approved and buy our FIRST home or don't and have further patience to wait. Whatever is best for us I pray for cause I know He knows and I trust Him with our lives. But here are photos of our dream home! I am exctied to get the ball rolling on trying to get it! Wish us luck!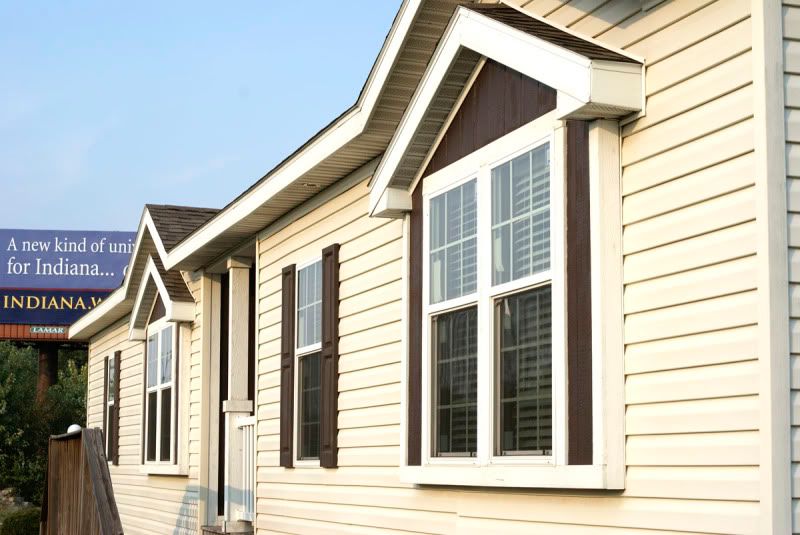 The outside is unique and I love the contrasting colors!


The roof is a 5/12 pitch so it looks nothing like a doublewide, looks just like a 'house' house ! :-)


Office area for me and all my stuff! :->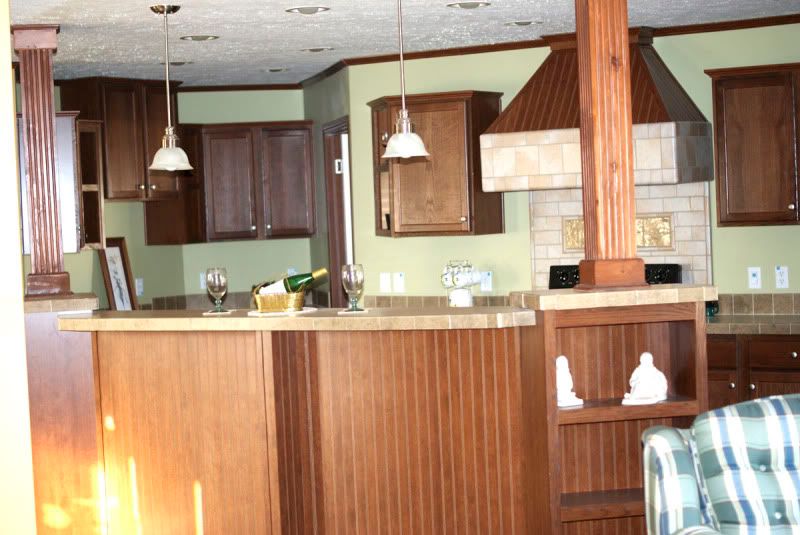 The kitchen! Painted the color I WANTED! At first i said red but so much apple decor + red walls = too much red so I decided green would be my choice.. and voila!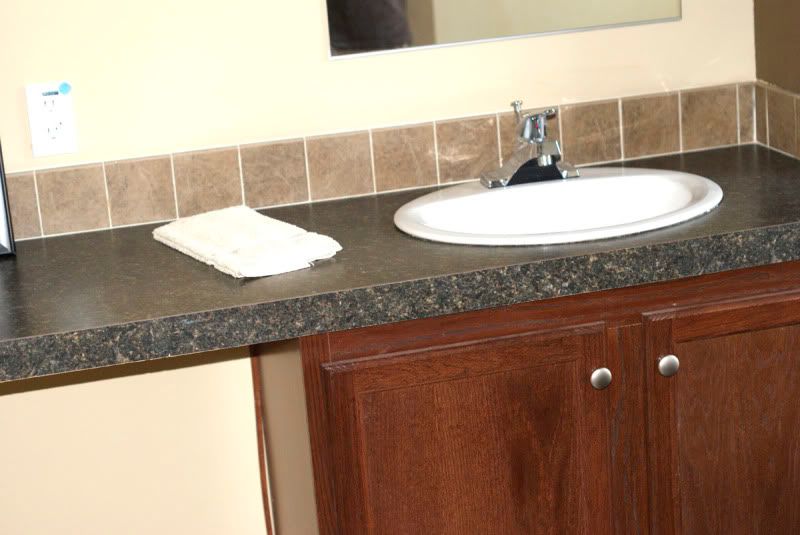 Theres double sinks in the mater bath, but the sinks are on separate sides of the room! Which I LOVE!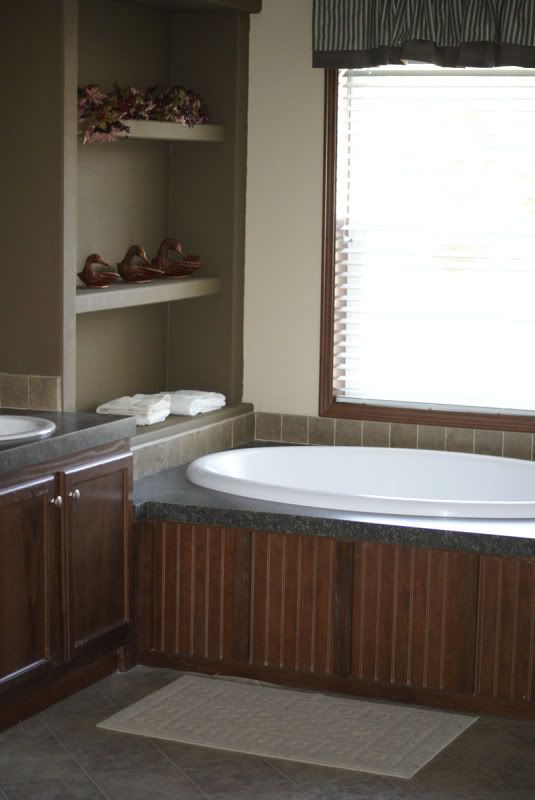 And this is Jon's DREAM TUB! This is what he's lookin forward to the most lol!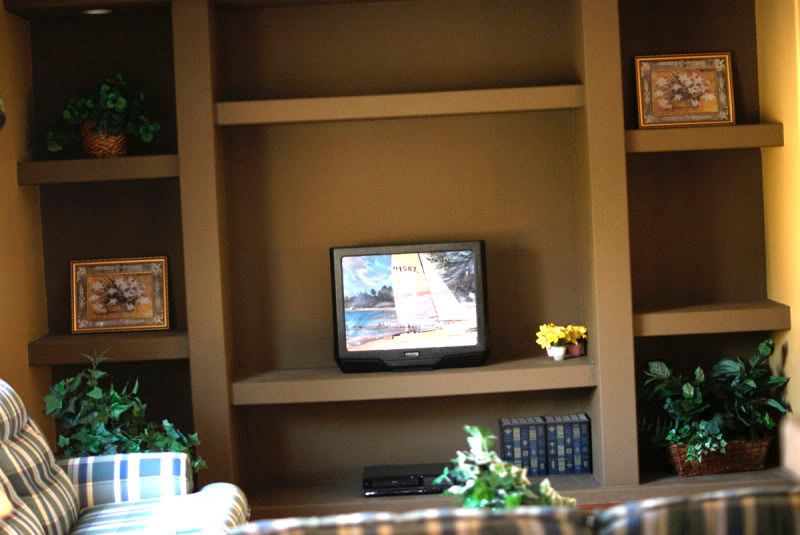 Built in entertainment center in the living room! Places for all my seasonal decor and nice sized TV!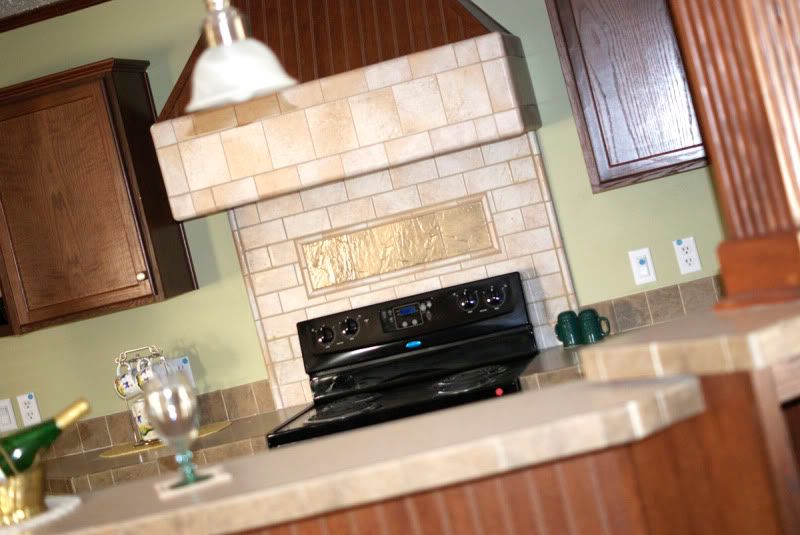 Ceramic tiling around the oven and REAL wood cabinents!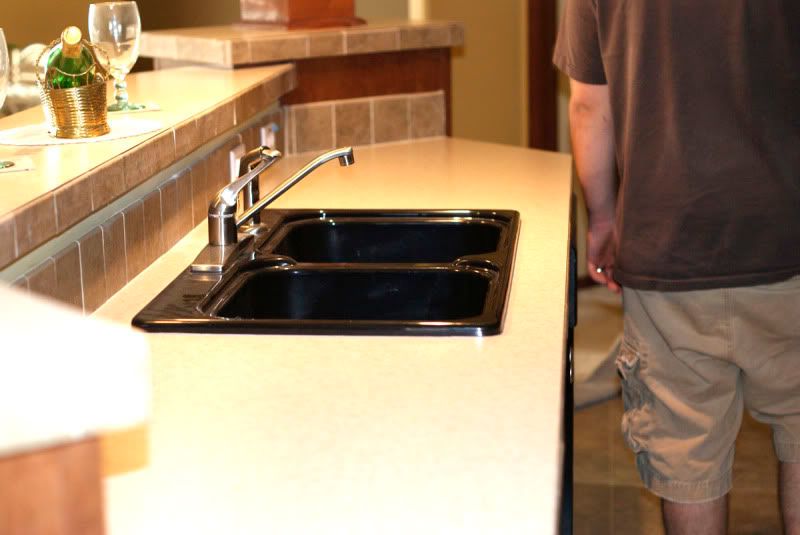 Sink is in the "island" and so is the DISHWASHER (Ive always wanted one!)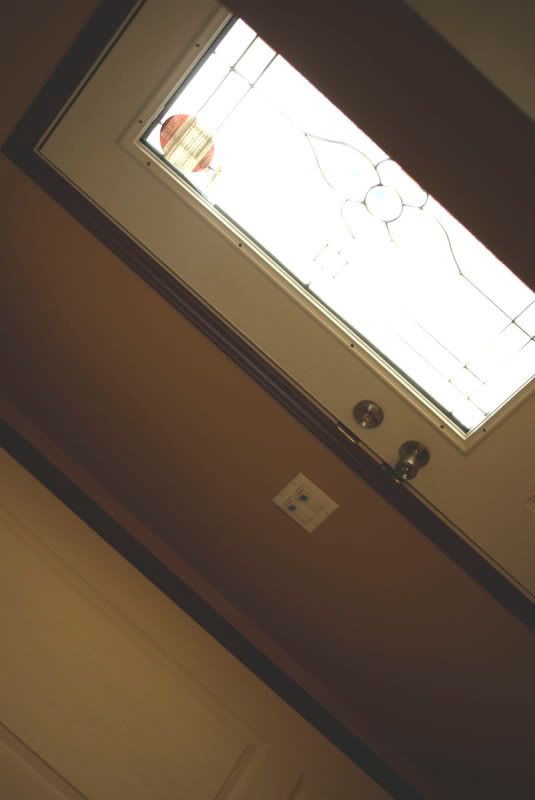 Front door is like a 'real' front door! All decorative!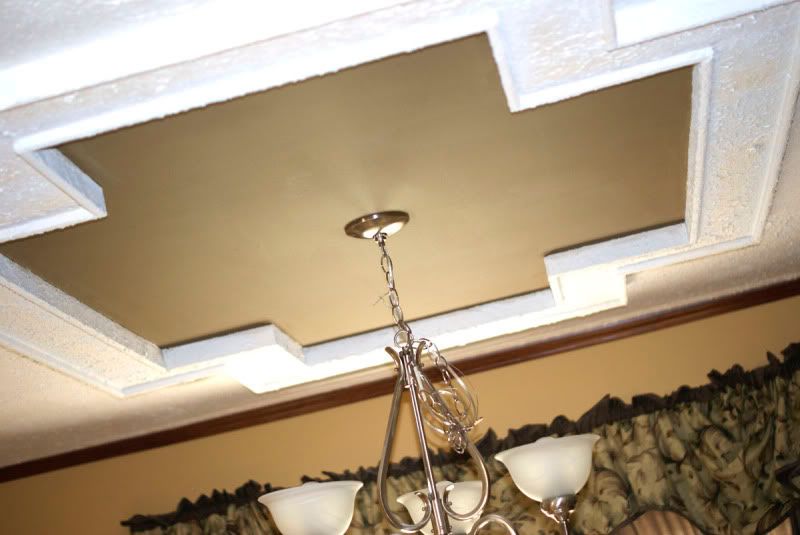 And this is the trey ceiling over the dining room! I LOVE IT!