I've been thinking of some good ideas for a theme for this week. Last week I had an 'open' theme so that it would be a fun and easy first week. This week I wanted to make it a little more challenging so I decided to go with the theme "Looking Up". Now you can interpret this any way you can think of...and I'd love to see what you all come up with. Grab my button from the top of my blog and include it in your post so others can come back here if they would like to enter! Here are my interpretations for "Looking Up:"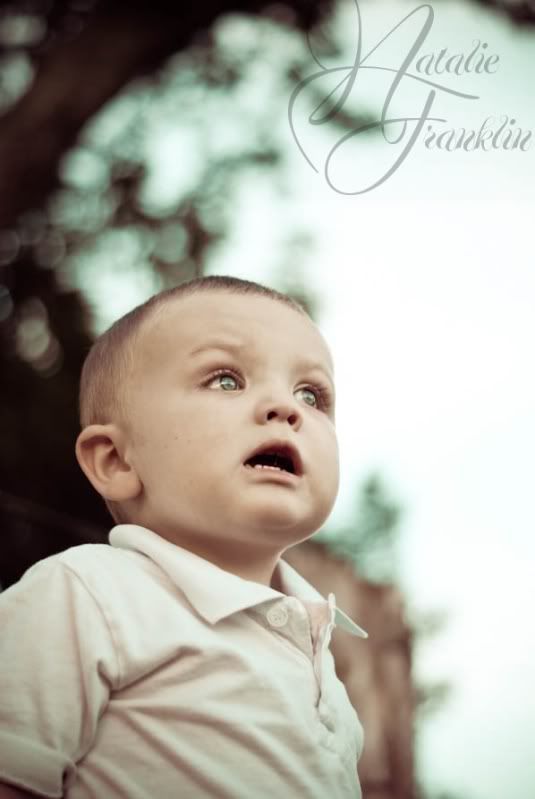 We were outside and a big ole helicopter flew overhead, and he was frightened at first, as you can kinda see in that first photo...but then Daddy reassured him that 'it was okay' and he started yelling "COPTER! COPTER!" It was too preicous.
Now don't forget to also include the story behing your photo, if there is no story...just let us know your editing steps you used to get to the result you are presenting! Good luck and can't wait to see the entries!!! Oh yeah and you can use *up to 3* photos again but one is fine too..it won't effect my decision making on winners!