I've been on the waiting list to be invited to join Pinterest for a while now and finally got the invite today! YAY! If you've never heard of it, it's a cool place to look for almost ANYTHING that's "(p)interesting". Hehe! It's bascially like facebook minus the statuses and all the words, it's a big pinboard of people "pinning" their favorite ideas in different categories like photography, home decor..etc! It's so cool...there is even an iPhone app download. If you are a pinner already on there find me! My email is franklinnatalie28@yahoo.com and my pinterest address is www.pinterest.com/NatalieFranklin.

Okay so this is the second day my husband has worked over at work, and I'm boredddd. I wanted him to come home normal time so I could talk him into going fishing. We've been twice in the past week and I LOVED it. I'm a big HUGE country girl and I've been taught how to fish/hunt..etc. The first trip he caught 3 and I had 0 and I was a little irritated but last minute I hooked a HUGE 3-4 pound bass! So exciting! I threw her back though cause it looked like a girl that was spawing, so I had sympathy for the Mom to be ;). The second trip I caught FIVE...four of which were keepers and my husband only caught two teenie little things, he was irritated that time...I brought the four back to my Dad because he requested them, I don't eat "wild" fish, only Long John Silver hehe!

Okay so anyways I'm gonna do some quick link ups for today and I hope you enjoy my photos! :D

Show {Off} Your Shot/Before-After


SOOC


EDITED IN CS5
This photo was taken yesterday evening of my Uncle's calves. I shot in Manual mode and the original image was underexposed as you can see. I did a levels adjustment where I lightened the midtones and put that layer in "soft light" mode and lowerd opacity to about 90%. Next I did an edge vingette and bright contrast and upped the vibrance and saturation a smidge. A lot of steps but ultimately I loved the result!



Texture Thursday!


My Mom and Dad's dog, Allie. I did level's adjustment/soft lighted that layer. Upped the vibrance and saturation a TON. Did an edge burn and added a texture from kim klaussen!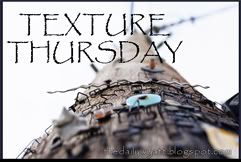 You Capture|Busy


My son was too busy climbing like a monkey to take pictures :)



Theme Thursday-Love


These two were very much in LOVE.




And a few more photos from yesterday that I LOVE and cannot leave without sharing!


Thanks for stopping!