I am one of the most impatient people you will meet. If we get ourselves into something I want to know results ASAP. I don't like waiting for phone calls and updates! So what do I do? I pray. I pray that God may give me the ability to be patient because patience
is
a virtue and I need to practice it more. Time is one my side--no need to get all flabbergasted :) So if you would kind friends say a little prayer for us, that we receive good news and opportunities and that things go the way HE wants them to! Thank you♥
The past week has been SO. EXTREMELY. CRAZY. Not to mention busy! We've ran our booties off and I have still been running the last two mornings! We are workin on our yard and all kinds of things. Today is the first day of summer and the first bloom on one of my gladiola plants have bloomed! I am so giddy with excitement! Gladiolas are very tall flowering plants that can reach up to 5 foot tall with MANY blooms on them. Today my orange one bloomed and has about 15 more blooms ready to open. My yellow ones are almost there. I'll be sure and snap a few photos after they are in full bloom to show you why I love them!
I wanted to say thank you SO MUCH for my
200
followers I have now! I've been on the edge of 200 for a few weeks and I found today that I had indeed reached it! I may do a giveaway soon to thank all of you for finding/befriending me and just being such great people to learn from and get to know! So look out in the near future for something fun!
I haven't posted since the day of the shoot but I did my VERY FIRST newborn shoot with one of my
best
friends
Kara
. It was the little girl we've been mentioning for weeks now (Addy Reese Vanover)♥ and I was honored to be asked by her to help capture her first few days of life. The session took from 3:30 till 8PM, very hard-hot and exhausting for sure for ALL of us but I have to admit the results of a newborn shoot are my most favorite and most rewarding! I hope I get more in the future! So I am gonna overload you with some insane cuteness and some of my personal favorites:

Captured a dream smile:)


Little Sock Monkey :) (Using for "Something Cute" in Allie's Happy Monday theme!


Oh the sweetness! (This is my "Sweet Shot" entry for the week!


Mommy's hands/rings♥
If you'd like to see more just follow the photos or button in my sidebar to my Flickr page! I loved doing her photos! I was one of Chelsea's favorite for the Paper Heart Camera prompt "So Happy" (where I used a recent selfie) Thanks Chelsea!
The Paper Mama & Paper Heart Camera; Parenthood


Parenthood isn't about being perfect or waking up at 5 AM and doing an all out breakfast or teaching your kid to be a baby genius-it's about loving them for all it's worth and for all they are! To encourage them to become the person they're meant to be and praise them for it! I love my son, he makes me smile this big:)

I Heart Faces; Let's Hear it for the Boys!


And boy oh BOY is he just ALL BOY.


I HEART FACES to see more!
Trendy Treehouse; Father's Day


Although Jon's face isn't very enthusiastic - I still love Dillon's face, since him actually 'chessing' for a photo is rare! So I'll keep it :)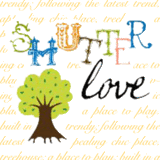 Pulling My Mask Off; Summer


This selfie has summer written ALL OVER IT! LOL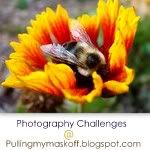 Perceptive Perspective; Water Fun!


My little sister LOVES the water. LOVES IT.

I hope you enjoyed that extreme overload! Have a good week!