La dee dah! First link-up challenges I've joined in forever. Hope I still remember how to do it all! (Just kiddin'). I had a mini photo shoot with my son yesterday. I had received my first 'real' backdrop in the mail last week and had yet to use it. So I rigged it up in the kitchen since I still don't have a backdrop stand and away we went! Usually Dillon refuses to even look at a camera but yesterday he was hammin' it up big time and I wasn't complaining! He is the cutest kid EVER! (Please excuse my Momma goggles). So I'll share one favorite for the link-ups then overload you with more :-P

Show off Your Shot..Fabulous Friday..Favorite of the Week!


This is my FAVORITE shot. I'm not 100% why, maybe because of the crispness or that his eyes are like two big sparkly blue swimming pools you just wanna dive into but the black backdrop (aka fleece blanket!) I used really popped that green polo and those blue eyes!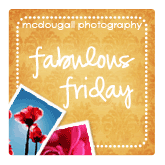 Okay so there's that! And here's some of the rest that really caught my eyeheart!♥


Okay that's enough! If you'd like to see more just go to my Flickr feed! Have a wonderful weekend!